Iraq
Iraqi Pishmarga Fighters Repel ISIL Attacks in Western Countryside of Kirkuk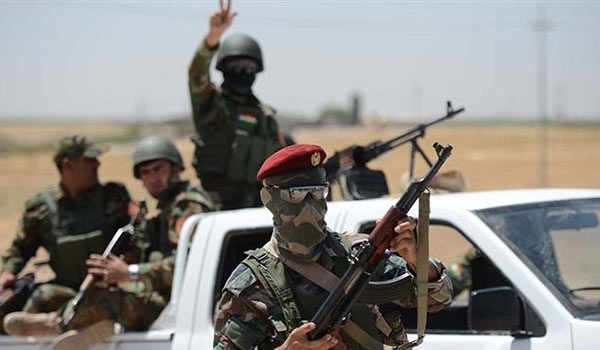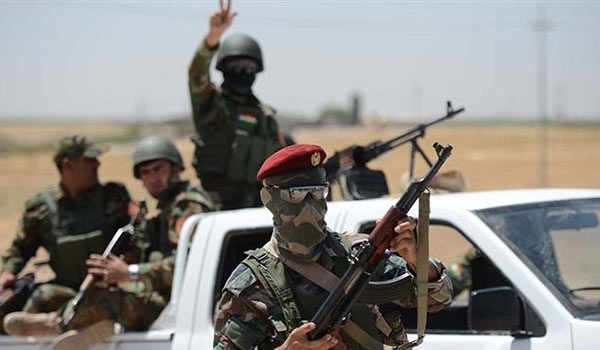 Iraqi Kurdistan Pishmarga Forces defended their positions in Khazir, in the Western countryside of Kirkuk against the ISIL terrorists' offensive, and pushed them back from the battlefield.
"The ISIL militants ramped up their efforts to launch an attack against the Pishmarga forces in the Khazir front," Brigadier General Dilshad Maulood, a commander of Pishmarga forces in Zeravani Headquarter said.
"Before targeting the Pishmarga, the ISIL convoys were destroyed by the Kurdish fighters," the Kurdish commander went on to say.
On Monday, the Pishmarga Forces' massive offensives against the ISIL terrorist group resulted in the recapture of more regions near the Northern city of Kirkuk.
The Pishmarga forces, in a series of special operations in the Southwestern parts of Kirkuk, retook control over the nearby areas of Vastana village and the residential complex of Abu Nour, and killed or wounded several ISIL fighters.
On Sunday, at least 40 terrorists were killed after Iraqi warplanes targeted convoys belonging to the ISIL Takfiri group near Kirkuk.
According to Iraqi media reports, the Iraqi fighter jets pounded 8 convoys of the ISIL in Zab area near Kirkuk, killing more than 40 terrorists.
The reports added that the convoys were destroyed after four missiles were launched against them by the Iraqi jets.
The ISIL Takfiri terrorists currently control shrinking swathes of Syria and Iraq. They have threatened all communities, including Shiites, Sunnis, Kurds, Christians, Ezadi Kurds and others, as they continue their atrocities in Iraq.
Senior Iraqi officials have blamed Saudi Arabia, Qatar, and some Persian Gulf Arab states for the growing terrorism in their country.
The ISIL has links with Saudi intelligence and is believed to be indirectly supported by the Israeli regime.