Iraq
Iraqi PM: Anbar to be freed from Daesh in days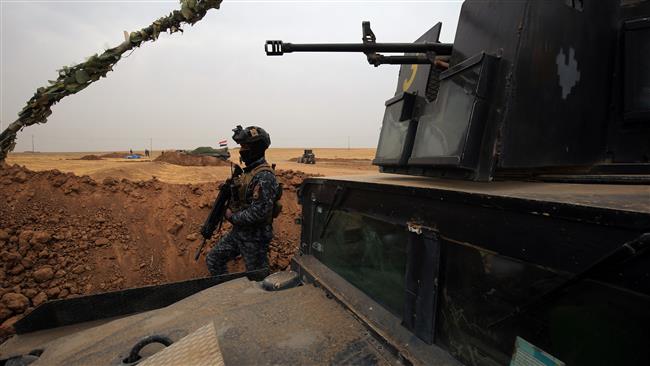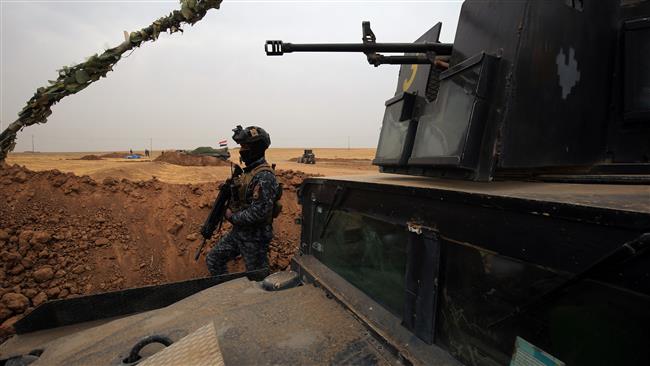 Iraqi Prime Minister Haider al-Abad has said that the country's western Anbar province will be fully liberated from Daesh in "a few days."
"We will announce liberation of al-Qaim within the coming few days," said Abadi during a press conference on Tuesday.
Earlier in the day, Commander of Western Anbar Operations Lt. Gen. Abdul Amir Yarallah announced that several regions and villages in the province and two oilfields had been seized from the terrorists following extensive army operations.
Last week, Abadi announced that Iraqi forces are advancing into the "last den" of the Daesh Takfiri terrorist group in the country to liberate the few remaining towns and villages.
The Iraqi forces were pushing forward to liberate the towns of "al-Qa'im and Rawa, and the surrounding villages and hamlets" in the country's western Anbar province, he said.
Abadi vowed earlier this month that Daesh terrorists will be totally defeated in the country by the end of the year.
The most decisive blow to Daesh came in July, when Iraqi forces liberated the northern city of Mosul, which used to be Daesh's de facto capital in the Arab country, after three years. The battle for recapturing Daesh's last urban bastion lasted for nine months.
The Takfiri terrorists swept through parts of northern and western Iraq in June 2014. They then began a reign of terror across the captured areas, committing crimes against all ethnic and religious communities in Iraq, including Shias, Sunnis, Kurds, Christians and others.
Kurds deny relinquishing key border crossing with Turkey   
Meanwhile, the Kurdistan Regional Government (KRG) has claimed that they had not relinquished control of a key border crossing with Turkey and that negotiations were ongoing to allow Iraqi "oversight" at the border.
Earlier, Iraqi government forces announced that they had taken control of the main land crossings with Turkey and Iraq's semi-autonomous Kurdistan Region. Later in the day, Turkish Prime Minister Binali Yildirim confirmed that the Iraqi government is in control of the strategic border crossing.
"Habur border gate has been handed over to the central government as of this morning. From now on all the controls during the crossing will be conducted by the Iraqi government," he said. "The current route, heading down to Kirkuk will continue. We will start to put into action another border gate through Tal Afar in the short term, in agreement with the Iraqi government."
On October 12, an Iraqi government spokesman said Baghdad had set a series of conditions that the KRG needed to meet before any talks on the resolution of the referendum crisis could start.
The referendum on secession of the Kurdistan region was held on September 25 despite strong opposition from Iraqi authorities, the international community, and Iraq's neighboring countries, especially Turkey and Iran.