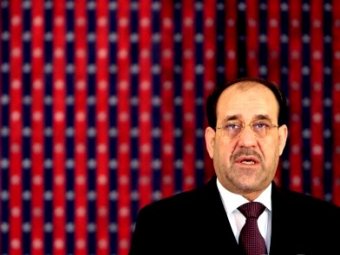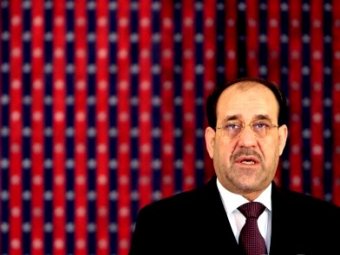 Iraqi Prime Minister, Nouri al-Maliki, said that terrorism hits Syria by al-Qaeda which "we see" in the city streets of the neighboring countries, calling on all states to unite efforts to combat the terrorism.
"Iraq stands against the logic of overthrowing the regimes by force… it stands as well against interference or invasion on any country," al-Maliki added in a statement in Moscow.
He affirmed that there is a call for dialogue among all Syrian sides, saying "the side which rejects dialogue should be obliged to go to the dialogue table," warning that the continuation of crisis in Syria may reflect on the other states in the Middle East.
Al-Maliki underlined that his country neither supports the authority nor the opposition in Syria.
He added that he holds contacts with Russia, the Arab League, the UN former Envoy to Syria Kofi Annan, the UN current Envoy to Syria Lakhdar Brahimi to resolve the crisis in Syria peaceful