Iraq
Iraqi PM's coalition leading in most provinces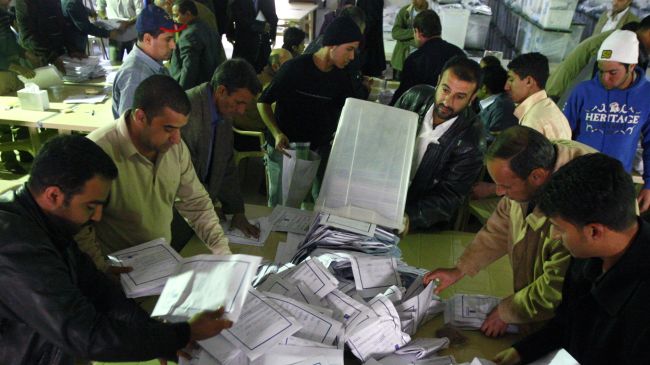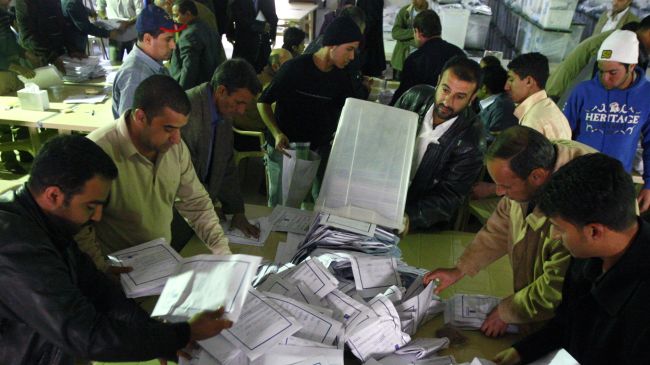 Iraqi Prime Minister Nouri al-Maliki's State of Law coalition is leading in provincial elections, preliminary results show.
On Thursday, the Independent High Electoral Commission announced the early results that showed Maliki's allies have won the majority in nine out of the 12 provinces, including Baghdad, Reuters reported.
The strong presence of Maliki's State of Law alliance consolidates his position ahead of parliamentary elections due in 2014.
Representatives of Shia and Sunni Arabs, as well as Sunni Kurds in the north are the heavy weights in the Iraqi political arena.
Iraqis voted on April 20 in provincial elections in the first polling since the withdrawal of US troops in December 2011. About 8,138 candidates are competing for 447 provincial council seats.
In two Sunni majority provinces, voting was deferred until July due to security matters.
Violence has increased since the beginning of the year and over a dozen candidates were killed prior to the elections. More than 100 people have been killed since Tuesday in clashes between militants and security forces.
On Thursday, at least ten Iraqi policemen and nine militants were killed in clashes in the northern city of Mosul, while the army was preparing to move into the town of Sulaiman Bek to drive out the militants who had seized the town the day before.