Iraq
Iraqi PMU hits major command center of Daesh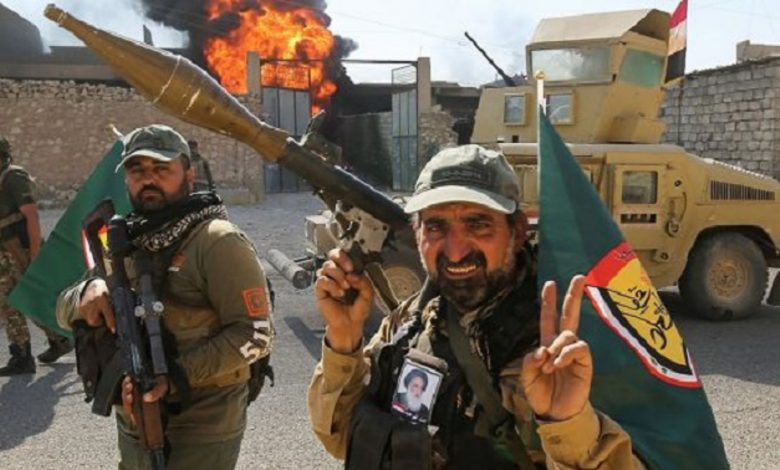 Iraq' Popular Mobilization Units (PMU) says it has hit and destroyed a major command center of the Takfiri Daesh terrorist group in an offensive in the north-central parts of the Arab country.
In an interview with the Arabic-language Shafaaq news agency on Tuesday, Ali Hashem al-Hosseini, a spokesman for the PMU, said communication devices were recovered and some intelligence was obtained at the site.
The offensive was launched to eliminate the remnants of Daesh in the east of the Salahuddin Province and parts of Kirkuk Province, Hosseini said, adding that scores of Daesh terrorists were killed in the operation.
He said the areas were now free from the presence of Daesh terrorists, and the small number of the terrorists who managed to survive were not on the run.
In a separate report, the PMU announced that its fighters had foiled a Daesh attack on Iraqi oil installations in eastern Iraq.
Hashd al-Sha'abi fighters have played a major role in the liberation of Daesh-held areas in Iraq ever since the terrorist group launched an offensive in the country in mid-2014.
In November 2016, the Iraqi parliament voted to integrate the PMU into the military.
Iraqi armed forces, including the PMU, managed to remove Daesh from all of its urban strongholds in the country, and former Prime Minister Haider al-Abadi announced the total defeat of Daesh in the Arab country in late 2017.
However, the remnants of the Takfiri group conduct sporadic attacks and attempt to regroup.