Iraq
Middle East
Iraqi politician uncovers Israeli-UAE plot against Iraq, detained by UAE: Report
An Iraqi politician has been detained by the United Arab Emirates after uncovering an Israeli-Emirati plot targeting his country, according to reports.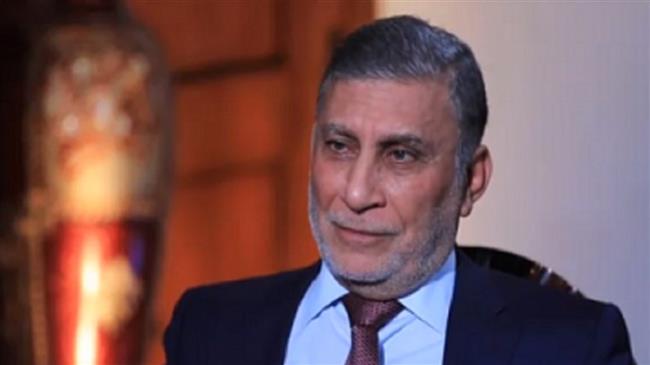 Izzat Shabandar, an Iraqi political figure and former lawmaker, was arrested in the UAE earlier this week under orders from the UAE's "highest-ranking authorities", pan-Arab al-Mayadeen news networks cited unnamed sources as saying on Thursday.
The sources claim that the Iraqi political figure's arrest came after he leaked information regarding the UAE's role in financing "destructive activities" within ongoing protests in Iraq and arming four Iraqi tribes in the country's western al-Anbar province.
The armed tribes are to lay the groundwork for the province's autonomy and ultimately its participation in the so-called "Deal of the Century", a US-backed initiative seeking to undermine Palestinian territorial rights, making the way for the settlement of Palestinian refugees in the al-Anbar province, the sources said.
According to the report, Shabandar likely gained the information from Qatar.
The sources added that Shabandar has turned down calls urging for his return to Iraq, adding that UAE officials have forced the detained Iraqi figure to make a tweet denying his arrest.
The sources described the incident as a case of Persian Gulf countries' "meddling" in Iraq.
Qais al-Khazali, the leader the Iraqi Asaib Ahl al-Haq group which is part of Iraq's Popular Mobilization Forces (PMF), has also described the incident to be similar to Saudi Crown Prince Mohammed bin Salman's detention of Lebanese Prime Minister Saad Hariri in 2017.
Many have described the incident, Hariri's mysterious stay in Saudi Arabia during which he announced his resignation from power, as Riyadh's attempt to force its decisions upon Hariri and meddle in Lebanese politics.
The recent reports regarding the joint UAE-Israeli initiative in Iraq come as the country has been witness to major anti-corruption and economic protests in the past two months.
IraqAyatollah Sistani urges Iraqi lawmakers to work quickly to pass a fair electoral law.
Numerous reports have highlighted that foreign states such as the US and Saudi Arabia have been seeking to deviate the protests in a bid to provoke unrest and destabilize the country.
Iraq says all evidence points toOfficials in Baghdad blame "malicious hands" for the killing of both protesters and security forces during the latest bout of unrest that gripped the capital and some other cities.
According to al-Mayadeen, Iraqi security forces have detained an Emirati-led "cell" comprising of Lebanese individuals which have been financing groups conducting destructive activities amid the ongoing protests.