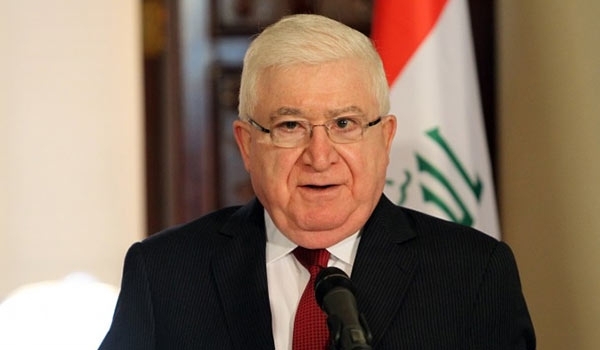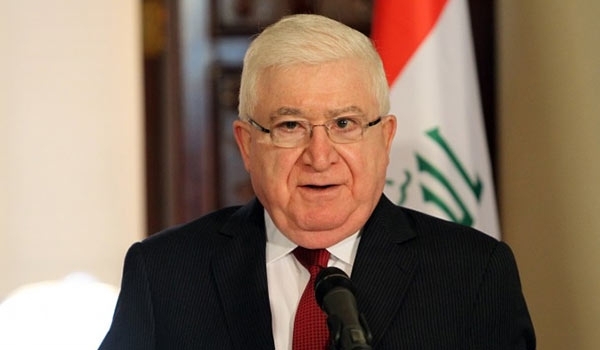 Iraqi President Fouad Massoum called for national dialogue in Yemen, warning that foreign meddling would aggravate crisis in the Arab nation.
"All parties in Yemen should revive dialogue," President Massoum said, addressing Sharm el-Sheikh Summit in Egypt on Saturday before leaving the meeting in protest at the presence of Yemen's fugitive president Mansour Hadi in the hall.
The Iraqi president voiced his opposition to any foreign interference in Yemen, and said, "Foreign meddling will not help Yemen to come out of crisis."
The Iraqi president left Sharm el-Sheikh meeting after the fugitive Yemeni president Mansour Hadi came to deliver his speech.
Saudi Arabia launched airstrikes against Yemen and killed, at least, 25 civilians early Thursday, one day after the US-backed Yemeni president fled the country.
Also, 15 more people were killed and injured in a second round of massive attacks by the Saudi Arabian fighter jets in the Northwestern Yemeni city of Sa'ada on Friday.
Yemen's al-Massira TV reported that the Saudi air force targeted civilians who were shopping in a market.
Five Persian Gulf States — Saudi Arabia, the United Arab Emirates (UAE), Bahrain, Qatar and Kuwait — backed by the US have declared war on Yemen in a joint statement issued earlier Thursday.
US President Barack Obama authorized the provision of logistical and intelligence support to the military operations, National Security Council Spokesperson Bernadette Meehan said late Wednesday night.
She added that while US forces were not taking direct military action in Yemen, Washington was establishing a Joint Planning Cell with Saudi Arabia to coordinate US military and intelligence support.
Riyadh claimed that it has bombed the positions of the Ansarullah fighters and launched attacks against the Sana'a airport and the Dulaimi airbase.
Despite Riyadh's claims that it is attacking Ansarullah positions, Saudi warplanes have flattened a number of homes near Sana'a international airport.