Iraq
Iraqi president, minister visit Iraqi Kurdistan region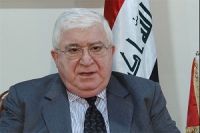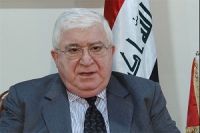 The Iraqi President, Fuad Masum, and the Iraqi Defense Minister, Khaled al-Obeidi, have separately traveled to Iraqi Kurdistan region to meet and confer with the Iraqi Kurdish officials on the topic of security and existing disputes.
According to Mehr News Agency, the Iraqi defense minister traveled to Iraqi Kurdistan region on Monday morning, while leading a high-ranking military delegation, and was scheduled to confer with the Iraqi Kurdistan Premier, Nechirvan Barzani on expansion of military cooperation and avenues for suppression of the terrorist outfit, dubbed 'Islamic State of Iraq and the Levant' (ISIL).
Prior to the visit of the Iraqi defense minister to the Capital of Iraqi Kurdistan region, Irbil, the premier of Iraqi Kurdistan region was optimistic over the resolution of a number of problems between Irbil and Baghdad.
Meanwhile, the Iraqi president was also scheduled to confer with the President of Iraqi Kurdistan Region, Masoud Barzani.