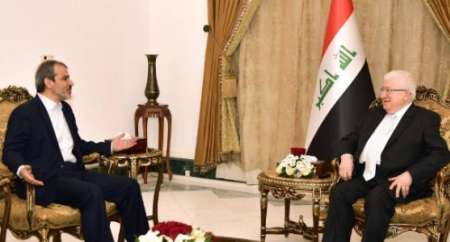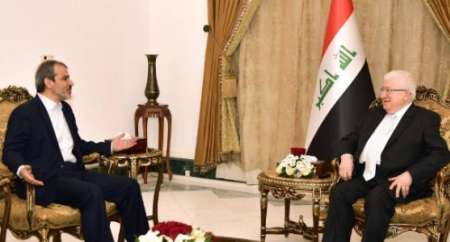 Iraqi President Fouad Masoum on Wednesday thanked Iran for technical assistance to register Iraqi cultural heritage with UNESCO.
The president made the remarks in a meeting with Iran's Ambassador to Baghdad Hassan Danaeifar.
The Iraqi president thanked the positive role of Iran and Turkey and other friendly countries in registering historical monuments and natural sightseeings and tourist resorts.
He called for benefiting from Iran's experiences in agriculture, industry, banking and environment as well as dredging up the border river of Arvand.
The Iranian ambassador congratulated Iraqi president on liberation of Fallujah and voiced Iran readiness to broaden economic cooperation with Iraq.
He expressed Iran's readiness to help Iraqi people fight against terrorism.