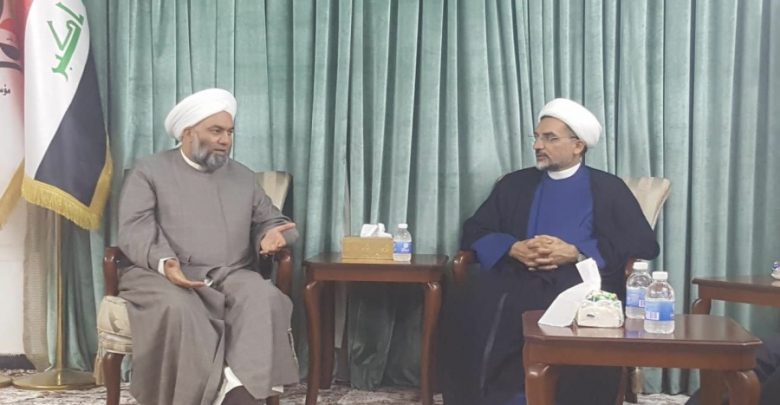 Iraqi people will stand beside Iran as the country is facing illegal sanctions and pressures imposed by the US, a prominent Iraqi religious leader affirmed.
'We condemn the sanctions and economic pressures on all nations, particularly against Iranian Muslims, as unacceptable measures,' Sheikh Khalid Al Mulla, head of the Iraqi Scholars Association said in a meeting with Iranian cultural attaché Gholamreza Abazari in Baghdad on Saturday evening.

US imposed economic sanctions on Iran after it unilaterally withdrew from the nuclear deal it signed in 2015. The move has been denounced by members of international community as Tehran's commitment to the deal has been approved 14 times by the International Atomic Energy Agency (IAEA).

'We are opposed to economic blockade which deprives the people of the opportunity to have normal life as well as pressuring them with the aim of changing the governments' policies,' Iraq's Sunni cleric said.

The association will remain beside Iranian people throughout the difficult time, he said.

Describing Iran as the pioneer in creating rapprochement among followers of all religions, particularly Shia and Sunni, the Iraqi leader said that the climax of the solidarity and fraternity between the two Muslim sects was manifested in the recent flooding in Iran's northern province, Golestan.