Iraq
North America
Iraqi resistance forces say fully prepared ahead of reported US operation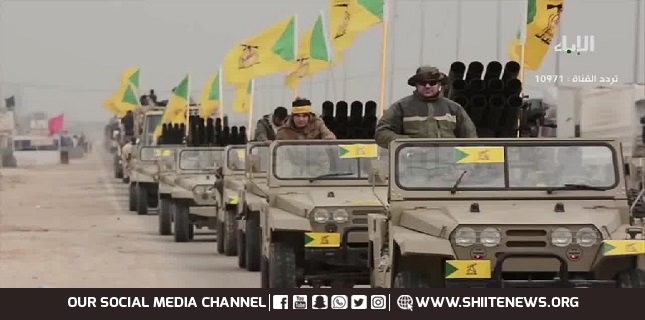 Iraqi resistance forces say they stand fully ready to confront any possible act of aggression by the US military, which is widely reported to be gearing up for operations against the positions of the Popular Mobilization Units (PMU) — an elite pro-government anti-terror force.
Mohammed Muhyee, spokesman for the Kata'ib Hezbollah (Hezbollah Brigades), which is a major PMU faction, warned on Monday that the latest activities by the American occupation forces in Iraq were "not accidental," the Arabic-language Almaalomah news agency reported.
He said Washington considered Kata'ib Hezbollah the main obstacle to its schemes in Iraq, and therefore sought to undermine the group.
Resistance groups, especially Hezbollah Brigades, are powerful enough to face up to US troops, he added.
Muhyee also stressed that Kata'ib Hezbollah was well aware of the plots the US was hatching in Iraq and abroad to stage attacks on resistance groups.