Iraq
Middle East
North America
Iraqi resistance group vows to keep targeting US forces regardless of new title
A spokesman for Iraq's al-Nujaba Movement says the country's resistance forces will continue to target American forces regardless of their name being changed from combat forces to trainers and advisers.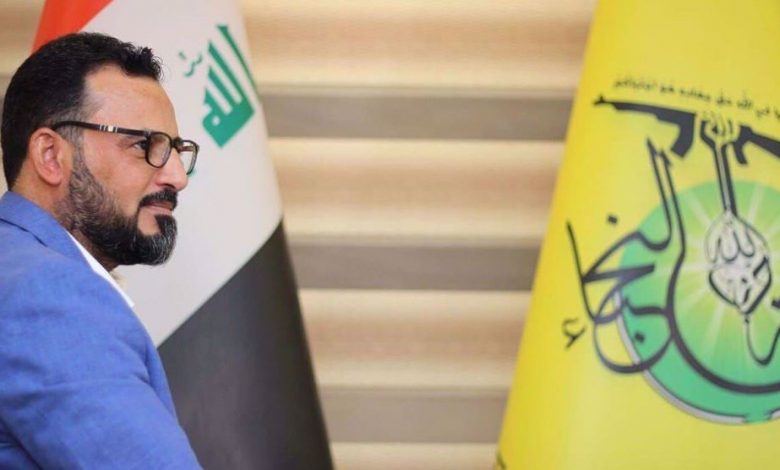 "Regarding the US military's presence, names and titles do not matter, and they will still be targets for the weapons of resistance under any title or attribute," Nasr al-Shammari said in an interview with Lebanon's al-Mayadeen television network.
Al-Shammari noted that Iraq's prime minister, defense minister, and national security adviser have all emphasized that the country does not need the presence of foreign forces as it enjoys ample defense capabilities.
He said when Iraq was badly in need of American troops and advisers, they were of no use and their presence was not a source of any benefit to Iraqis.
"The Americans are changing the title of their presence in Iraq to deceive the public," he said. "What good can come out of changing the title of 'occupier' to 'adviser'? American troops are present in Iraq; what difference does it make under what title and pretext their presence is defined?"
He reiterated that Iraqi resistance forces will continue to target American forces because "nothing has changed from the perspective of al-Nujaba Movement and Iraq does not need American forces."
The remarks come while Iraqi Prime Minister Mustafa al-Kadhimi is scheduled to meet President Joe Biden on Monday to push for a concrete timetable for the withdrawal of US troops.
Currently, there are approximately 2,500 US troops in Iraq. In April, the two countries agreed that the US transition to a train-and-advise mission requires the withdrawal of combat troops, without setting a timetable for the withdrawal.
Pentagon and other administration officials say they will remove a small but unspecified number of the American forces currently stationed in Iraq, and by reclassifying on paper the roles of other forces.
Summing up the situation, the New York Times said al-Kadhimi will have a political trophy to take home to satisfy anti-American factions in Iraq and the US military presence will remain.
But while giving al-Kadhimi temporary political cover, a reclassification of US forces rather than a drawdown likely won't satisfy the Iraqis and political parties calling for a withdrawal of all troops, the paper said citing Iraqi officials.
"Changing their name from combat forces to trainers and advisers — we consider it as an attempt at deception," said Mohammad al-Rubai'e, political spokesman for Asaib Ahl al-Haq, which maintains 16 seats in the Iraqi parliament.
'One side is lying'
"We have told the American side to withdraw all foreign forces from Iraq. But the Americans say the Iraqi government has requested the keeping of foreign military forces," al-Shammari said.
"I'm sorry to say this, but one of the two sides is lying, and it seems to me that the Americans are more credible," he added.
Iraq's Foreign Minister Fuad Hussein sparked controversy after he said Baghdad still required Washington's help and called for maintaining bilateral security cooperation.
"We need to work with the International Coalition, led by the United States, against the terrorists of Daesh," Hussein said during a joint press conference alongside his US Secretary of State Antony Blinken in Washington on Friday.
"We need cooperation in the field of intelligence. We need help with training. We need troops to help us in the air."
Al-Shammari said the Iraqi foreign minister's remarks run counter to the approach of the country's security authorities.
"Surprisingly, instead of referring to experts, the foreign minister speaks of Iraq's need for American troops and advisers," he said.
Al-Shammari, on the other hand, praised Iraq's national security adviser Qasim al-Araji for describing the full US withdrawal as a historic day.
"All factions must take a stand similar to that of Mr. al-Araji because Iraq currently has high military capabilities and an experienced army that was able to defeat Daesh," he added.