Iraq
Iraqi security forces retake Anbar regions from Daesh terrorists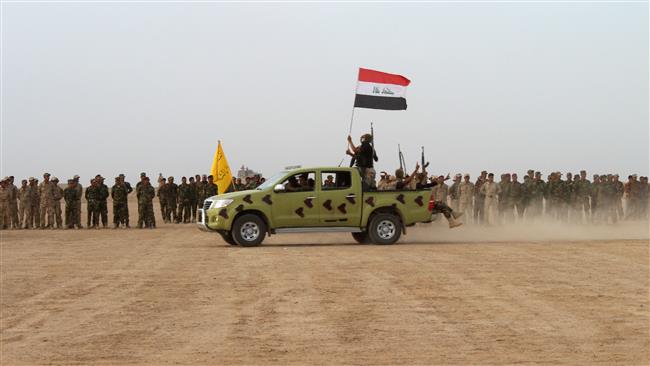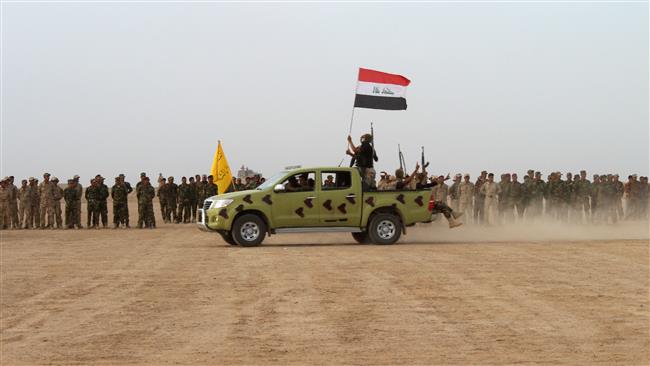 Security personnel have managed to liberate two regions in Iraq's embattled western province of Anbar from the clutches of the Takfiri Daesh militants.
A security source, speaking on condition of anonymity, told al-Baghdadia satellite television network that Iraqi government forces took full control of the villages of Khazraj and al-Nowaiem, located more than 140 kilometers (85 miles) west of the capital, Baghdad, on Friday following heavy exchanges of gunfire with Daesh extremists.
Iraqi troopers also killed an unspecified number of the militants in the process and destroyed a large amount of their munitions.
Separately, fighters from the Popular Mobilization units brought down an unmanned aerial vehicle operated by Daesh terrorists in the southern suburbs of Mosul, located some 400 kilometers (250 miles) north of Baghdad, as it was flying over the area and surveying the pro-government fighters.
Also on Friday, four high-ranking Daesh commanders were killed in a series of airstrikes carried out by the Iraqi Air Force in the country's northern province of Kirkuk.
Jabbar al-Mamouri, a commander of the pro-government Popular Mobilization units, told Arabic-language al-Sumaria satellite television network that the Takfiri terrorists were killed as Iraqi fighter jets targeted the terror group's key headquarters in the town of Hawijah, located about 282 kilometers (175 miles) north of the capital.
Mamouri added that the aerial assaults also killed dozens of the commanders' companions, who had come together for a meeting at the time of the attacks.
The northern and western parts of Iraq have been plagued by gruesome violence ever since Daesh terrorists mounted an offensive in the country in June 2014. The militants have been committing vicious crimes against all ethnic and religious communities in Iraq, including Shias, Sunnis, Kurds, Christians and others.
The Iraqi army and fighters from the Popular Mobilization units have been engaged in operations to liberate militant-held regions.