Iraq
Middle East
Iraqi special forces conduct airborne operation to kill 7 ISIS leaders
Iraqi security forces on Sunday killed seven leaders of the Islamic State (IS) militant group in the eastern province of Diyala, a security source said.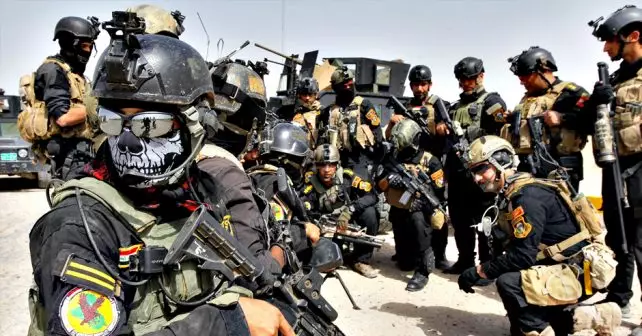 A joint force of the Iraqi intelligence service and Counter-Terrorism Service conducted airdrop operations on IS hideouts in Himreen mountain range, some 65 km east of the provincial capital Baquba, Sadiq al-Husseini, head of the security committee in Diyala's provincial council, told Xinhua.
The operations resulted in the killing of seven IS leaders in Diyala, including Abu Idris, dealing the latest major blow to the extremist group in the province, al-Husseini said.
The killed leaders are the mastermind behind IS violence and terrorist attacks in the province, al-Husseini said, adding the operations carried by the security forces were difficult as the IS leaders were hiding in rugged areas and inside underground hideouts.
Earlier this month, Iraqi security forces launched sporadic raids as part of large-scale operations to hunt down IS militants hiding in Himreen mountain range, killing many extremist militants and destroying many of their hideouts.
Despite repeated military operations in Diyala, some IS militants are still hiding in some rugged areas near the border with Iran, and in the sprawling areas extending from the western part of the province to the Himreen mountain range in the north of Baquba.
The security situation in Iraq was dramatically improved after Iraqi security forces fully defeated the extremist IS militants across the country late in 2017.
IS remnants, however, have since melted in urban areas or resorted to deserts and rugged areas as safe havens, carrying out frequent guerilla attacks against security forces and civilians.