Iraq
Iraqi troops regain control of al-Sab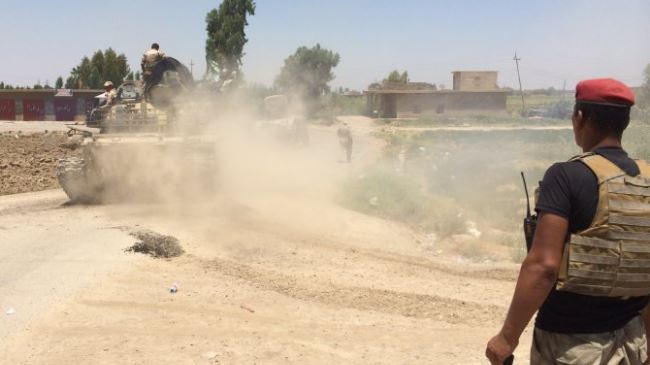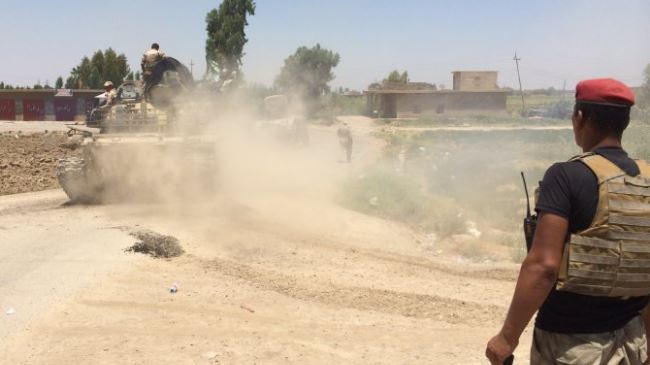 Iraqi soldiers have pushed the ISIL Takfiri militants out of a strategic town near the capital Baghdad, Press TV reports.
The strategic town of al-Sab, which is situated to the west of Baghdad and also borders Baghdad Intentional Airport, is now fully under the control of the Iraqi army.
The army set up checkpoints at the city's entrance after flushing out the terrorists with the help of volunteer forces.
"When we first entered the area of Sab there were militants in it. After flushing militants out, we informed residents that we are here to protect them from the ISIL. They cooperated with us. Before we got here, militants used the area to launch mortar shells and commit acts of violence," Commander Faisal Tamer Faisal told the Press TV correspondent in Abu Gharib.
The army's latest success is highly significant as the ISIL militants had plans to target Baghdad International Airport from the city.
Member of the Badr Movement, Abou Shaima al-Shoumari, told the correspondent, "We are now north of Abu Gharib. We have three tasks to work on: protect the area and the airport and flush out the sleeping cells related to militant in this area. We also intervene in the battle when needed since we are only 40 kilometers (25 miles) away from Fallujah."
The Iraqi army has been fighting the terrorist group for nearly six months now. The troops have pledged to gain more ground in the coming weeks.
The ISIL terrorists currently control large swathes of territory across Syria and Iraq. They have been committing heinous crimes in the captured areas, including mass executions and beheading of people.