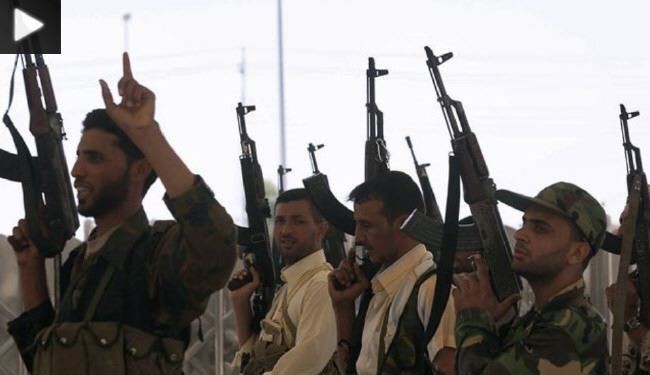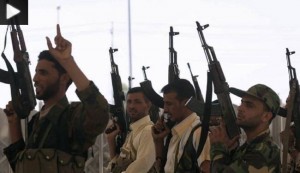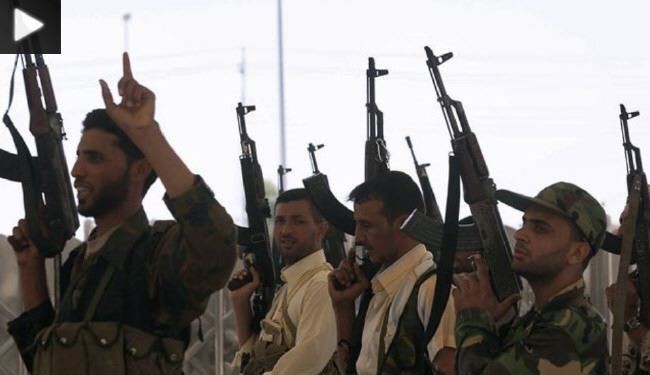 Iraqi volunteer forces in the Kirkuk Province have waged an offensive against the positions of ISIL terrorists, expecting to purge the entire region from the Takfiri insurgents.
Al-Alam's Iraq correspondent reports that the nation's volunteer forces from various town and villages across the country and initiated a ground attack on Saturday towards the ISIL-held al-Bashir village in the town of Tuz Khormato in the northern Kirkuk Province.
According to the dispatch, fierce battle for the control of the Iraqi village is still in progress but the clashes are expected to conclude soon in favor of the volunteer forces, especially if they receive air support from the Iraqi air force.
This is while the advance of the Iraqi volunteer forces have been hampered by ISIL's use of explosive devices to set up booby traps along the road ways and homes in the area.
The report further indicates that most of the volunteer forces engaged in the battle for al-Bashir village are Shia Turkmens and that two Iraqi forces have so far been killed during the battle.
Al-Alam reporter also cites Iraqi volunteer forces as insisting that if they receive air support by the nation's air force, their victory against the ISIL terrorist in the area is certain.
Iraq's armed forces along with tribal groups from Diyala have also started a massive operation against the ISIL terrorists in the region.
Elsewhere in Baghdad's western suburb of Amriya, Iraqi government forces managed to disband a terrorist cell.
Iraq's Prime Minister Nouri al-Maliki has recently said Baghdad's air and ground forces will turn the tide against the ISIL and its associated militant groups within days. Al-Maliki has vowed that the country's security forces would confront the foreign-sponsored militants.