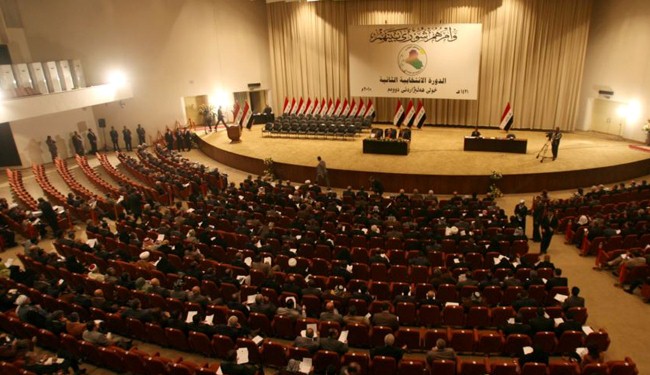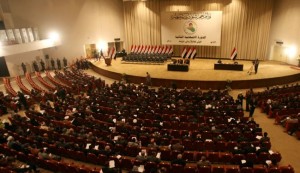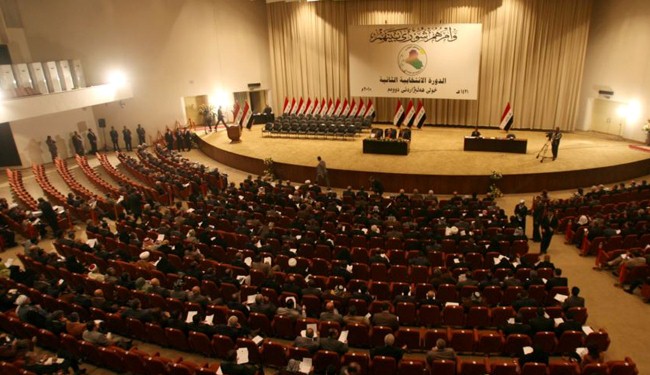 Shiite Iraqi politicians gathered Monday to choose their candidate for prime minister a day before the new parliament is scheduled to hold its first session.
The parliament is expected to choose a new speaker, premier and president. Current Prime Minister Nuri al-Maliki, a Shiite, is bidding for a third term despite opposition from key rivals.
According to the Alsumaria news website, the lawmakers who had gathered were from the National Alliance, a group loyal to al-Maliki.
Al-Maliki has been in power since 2006. His State of Law Coalition topped the April polls with 92 of 328 seats.
More offensives committed by terrorist group of so-called Islamic State in Iraq and the Levant (ISIL), have raised international fears that Iraq is disintegrating and that the fighting could allow a regional militant enclave to emerge.
ISIL on Sunday declared in an audio clip on Twitter a faked caliphate in Iraq and Syria. The authenticity of the recording has not yet been confirmed.
An ISIL video caused some concern in Norway when an Islamist suspect wanted by Norwegian authorities was found apparently on a deserted border crossing separating Syria and Iraq.
Norwegian security service PST was unavailable for comment when approached by dpa, but public broadcaster NRK said the agency was aware of the video.