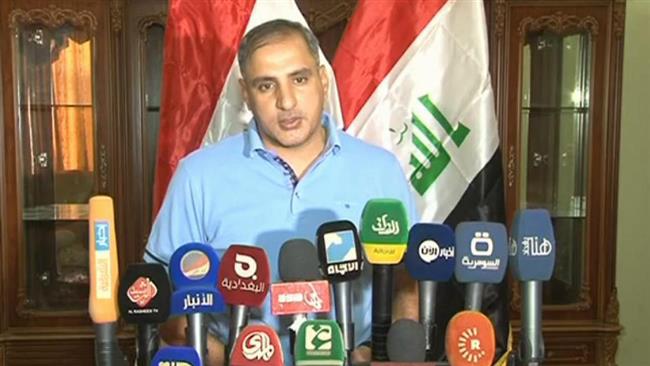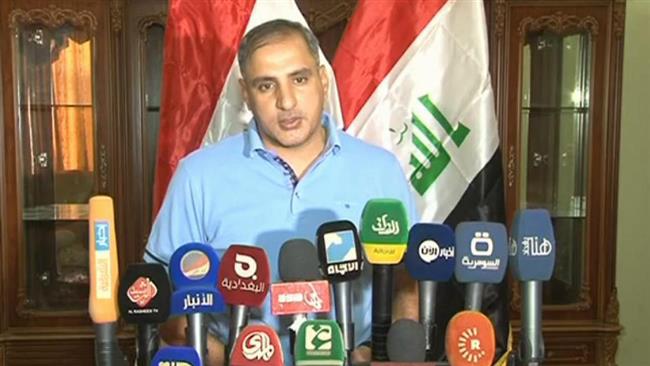 A high-ranking official in Iraq's western province of Anbar has escaped an assassination attempt after a suspected Daesh sniper targeted him as he inspected government forces fighting the extremists.
Councilor Raja Barakat told Arabic-language al-Sumaria satellite television network that Faleh al-Issawi, the deputy head of Anbar's provincial council, was touring the Humeira area south of the provincial capital city of Ramadi, situated about 110 kilometers (68 miles) west of the country's capital, Baghdad, on Thursday.
Army Colonel Walid al-Dulaimi said Issawi was hit in the leg, and was taken to a military hospital in the city of Habbaniyah, located approximately 80 kilometers (49 miles) west of Baghdad, to receive medical treatment.
The development came only two days after a number of black-clad gunmen stopped the car transporting the acting Iraqi deputy justice minister, Abdulkarim Fares, in northeastern Baghdad and kidnapped him.
Reports said two security guards and another man – identified either as another Justice Ministry official or Fares' driver – were also abducted.
On September 7, Iraqi Defense Minister Khalid al-Obaidi escaped an assassination attempt unharmed in the country's embattled northern province of Salahuddin.
Obaidi was on a visit to the Tal Abu Jarad area, which lies north of the provincial capital city of Tikrit, when a sniper shot and injured one of his guards.
Gruesome violence has plagued the northern and western parts of Iraq ever since the Daesh Takfiris launched their deadly terrorist campaign in June 2014, and took control of portions of Iraqi territory.
The militants have been committing vicious crimes against all ethnic and religious communities in Iraq, including Shias, Sunnis, Kurds, Christians and others.
Units of army soldiers and volunteer fighters are seeking to win back militant-held regions in joint operations.