Iraq
Iraq's anti-terror parties dispute election results, pledge appeal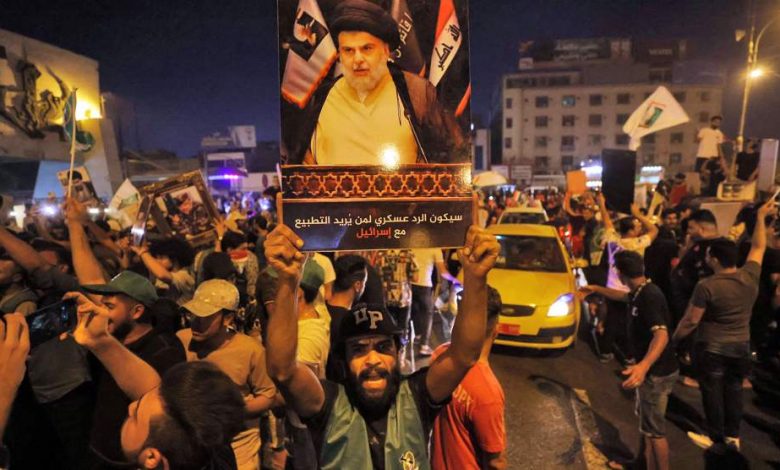 The leader of Iraq's Fatah (Conquest) Alliance political coalition has dismissed the preliminary results of the of the country's recent parliamentary elections, describing them as "fabricated."
"We will not accept these fabricated results, whatever the cost," the Arabic-language al-Sumaria television network quoted Hadi al-Amiri, the secretary general of the Badr Organization, a political party close to Hashd al-Sha'abi, as saying on Tuesday.
He added, "We will defend the votes cast for our candidates and voters with full force."
Separately, the Coordinating Committee of Shia Parties in Iraq rejected the results of the national elections, and raised strong objection over what it described as the High Electoral Commission's failure to honor its obligations.
The committee is comprised of Fatah Alliance, the State of Law Alliance, Asa'ib Ahl al-Haq political party, Kata'ib Hezbollah as well as other Shia factions.
"Given the insistence of the coordinating committee and calls by Grand Ayatollah Ali al-Sistani, Iraq's most powerful religious authority, for a free, safe and fair vote, and in order to prevent major doubts and problems that ensued the 2018 elections and resulted in a political stalemate and unfortunate events, we had presented all technical points to the High Electoral Commission in order to ensure the democratic process of the elections and its cleanness," it said in a statement.
"The Commission pledged to address all these problems with practical steps. It, however, failed to take the legal measures it had earlier pledged to adopt.
"We, therefore, announce our appeal against the announced results and our rejection of them. We will take all available measures to prevent the manipulation of votes," it concluded.
According to the preliminary results of Iraq's parliamentary elections, Fatah Alliance won 14 seats in 2020. It had secured 48 seats in the 2018 vote.
A count based on initial results from several provinces plus the capital Baghdad, verified by local government officials, suggested that Sairoon coalition led by influential Shia Muslim scholar Muqtada al-Sadr had won more than 70 seats, which if confirmed could give him considerable influence in forming a government.
Kurdish parties won 61 seats, the results showed, including 32 for the Kurdistan Democratic Party which dominates the government of the semi-autonomous Kurdish region of Iraq, and 15 for its rival the Patriotic Union of Kurdistan party.
Sunni parliament speaker Mohammed al-Halbousi's Taqaddum coalition won 38 seats, Iraq's state news agency reported, making it the second largest in parliament.
The State of Law Alliance, headed by former Prime Minister Nouri al-Maliki, who led Iraq from 2006 to 2014, came third overall with 37.
Iraqi Shia political parties won less seats than in the last election in 2018, according to the initial results and local officials.
A total of 329 seats were up for grabs in the election. More than 3,240 candidates were in the running, including 950 women.
One-quarter of the seats were reserved for female candidates, and nine for minorities including Christians and Izadis.
The elections were originally planned to be held in 2020, but the date was brought forward in response to a mass protest movement that broke out in 2019 to call for economic reforms, better public services, and an effective fight against unemployment and corruption in state institution.
The vote also took place under a new election law that divided Iraq into smaller constituencies, another demand of the protesters, and allowed for more independent candidates.
Around 600 international observers, including 150 from the United Nations, were monitoring the voting process.