Iraq
Lebanon
Middle East
Iraq's Ayatollah Sistani urges world's benefactors to help Lebanese nation after Beirut blast
Iraq's prominent Shia cleric Grand Ayatollah Ali al-Sistani has called on benefactors across the world to show solidarity with the Lebanese people and rush to their assistance with all available means after a massive blast wreaked havoc on Beirut.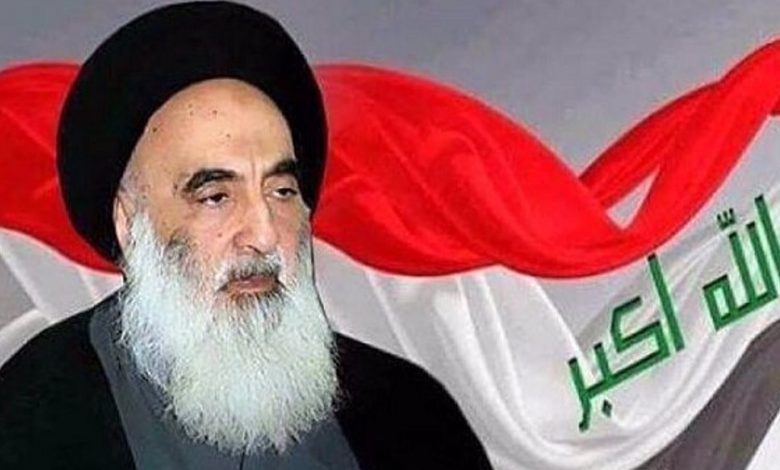 In a statement issued n Thursday, Grand Ayatollah Sistani expressed deep sorrow over the incident that left many people dead, injured or homeless and inflicted heavy damage to buildings and public property.
The explosion, he added, created "tragic scenes unprecedented in recent decades."
"We offer our most sincere condolences and sympathies to the honorable people of Lebanon in this great disaster, and we pray to God Almighty to grant them strength, patience and unity to overcome the great tribulation," he said.
The top Iraqi cleric also "invited the noble faithful and all benefactors in the world to show solidarity with them (the Lebanese) in these difficult times and help them in all available ways to mitigate the effects of the great tragedy."
At least 137 people are so far confirmed to have lost their lives, while 5,000 others were wounded in the powerful explosion that ripped through the Beirut port on Tuesday.
The number of fatalities and those hurt is expected to rise as search and rescue operations are still underway.
The blast took place in Beirut port warehouses storing highly explosive material, specifically ammonium nitrate, commonly used in both fertilizer and bombs.
The explosion — the most powerful in Beirut in years — flattened much of the strategic port and left buildings in ruin.