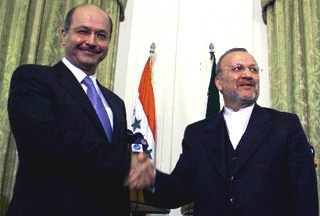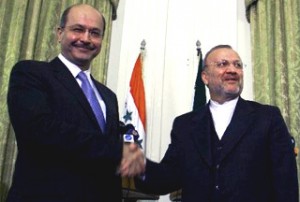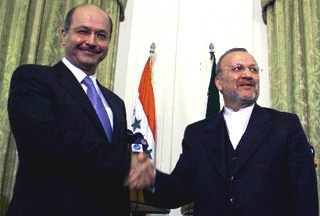 Prime Minister of Iraq's semiautonomous Kurdish region Barham Salih has entered the Iranian capital of Tehran in a visit aimed at addressing common concerns.
During his first visit to the Islamic Republic after assuming his post as the region's Prime Minister, Salih is to meet with high-ranking Iranian officials including President Mahmoud Ahmadinejad.
During a meeting with Iranian Foreign Minister Manouchehr Mottaki, Salih expressed the region's willingness to extend consular ties and to launch direct flights from Iran to cities in the region.
The Kurdish official last visited Tehran in August 2008 as Iraq's deputy prime minister.