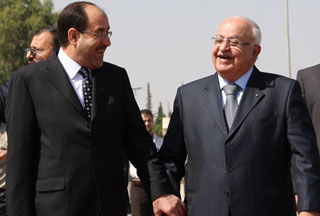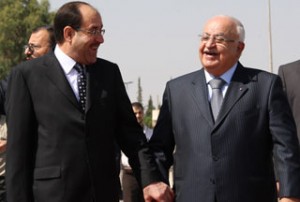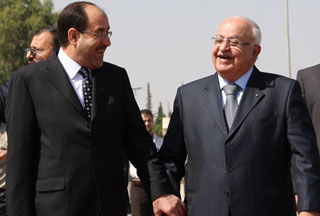 Iraqi Prime Minister Nuri al-Maliki has arrived in Syria for security and economic talks with the Syrian President Bashar al-Assad and the other top officials.
Al-Maliki, whose last visit to Syria was in 2007, is scheduled to hold talks with Bashar al-Assad, his counterpart Mohamed Naji al-Otari and Foreign Minister Walid al-Muallem.
According to Ali Musawi, an adviser to the Iraqi premier, Maliki's talks will focus on security, politics, economy, borders, regional cooperation and the water issue in order to guarantee Iraq's share of water from the Tigris and the Euphrates rivers.
Iraq and Syria have repeatedly asked Turkey to allow more water from the Euphrates and Tigris rivers to flow over the dams Turkey has built to boost its domestic irrigation projects.