Iraq
Middle East
North America
Iraq's parliamentary committee urges evacuation of combat troops from US embassy
The defense and security committee of Iraq's parliament has called for the evacuation of combat troops from the US embassy in Baghdad.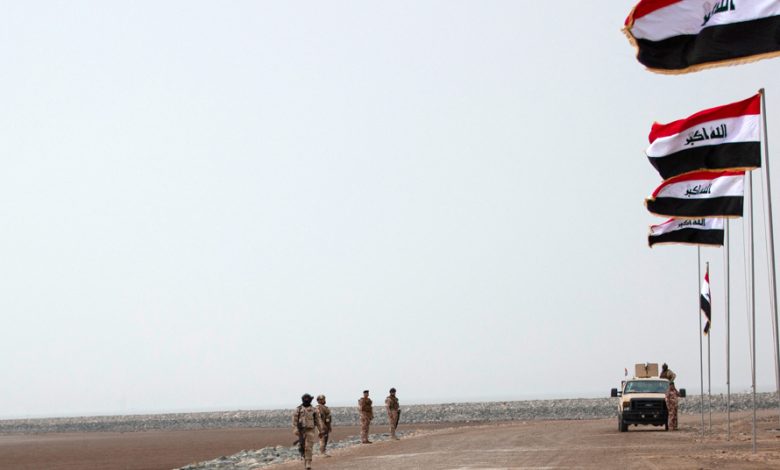 Badr al-Ziyadi, a member of the defense and security committee, on Monday called for "the evacuation of any US combat troops from the American embassy in Baghdad".
The MP told al-Maalomah news agency that while the US claims to be maintaining troops for training, there are combat forces to protect its warplanes as well as Americans in Iraqi bases.
Moreover, "there is an agreement that stipulates the protection of the foreign advisors by the Iraqi government" headed by Prime Minister Mustafa al-Kadhimi, he added.
Two lawmakers with the Fatah (Conquest) Alliance at the Iraqi parliament also warned of US intentions to maintain its military presence in Iraq.https://if-cdn.com/Dn6UpIN?v=1&app=1
Al-Maalomah cited Abbas al-Zamly as saying that the US seeks to keep its forces in Iraq forever and doesn't intend to withdraw them.
Despite its overtures, "the US doesn't want to leave Iraq in any way", he added on Monday.
The United States and Iraq announced in a joint statement last week that they have agreed on the withdrawal of all American combat troops from the Arab country.
Al-Zamly stressed that the Iraqi security forces are able to protect the country, adding the US combat forces have no role in fighting terrorism in Iraq.
He further said Washington "violated all international laws" when it assassinated top Iranian and Iraqi anti-terror commanders General Qassem Soleimani and Abu Mahdi al-Muhandis, stressing that the withdrawal of the US combat forces from Iraq is "a matter of time" and that they would leave "sooner or later".
Anti-American sentiments have been running high in Iraq since the US assassinated Gen. Soleimani and Abu Mahdi in Baghdad in a drone strike on January 3, 2020.
Just two days later, Iraqi lawmakers unanimously passed a bill mandating the withdrawal of all foreign troops from Iraq.
It is estimated that there are currently 2,500 American troops in Iraq.
Iraqi lawmaker Mohammad al-Baldawi said, "The US is exploiting Iraq's position among the region's countries and is striving not to get out of Iraq in one way or another."
He urged the Iraqi government to implement the parliament's decision to end the presence of foreign troops in Iraq and to prevent any US plot aimed at keeping its forces in the country.
Iraqi resistance groups have pledged to take up arms against US forces if Washington fails to comply with the parliamentary order.
On Sunday, a roadside bomb hit a convoy of trucks carrying logistical equipment for the US-led coalition in Iraq's province of Salahuddin. The blast left no casualties.