Iran
North America
IRGC Aerospace Commander: US Emboldened by Lack of Media Publicity for Iran's Missile Drills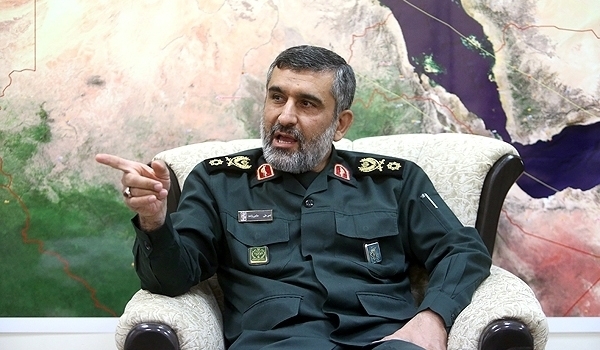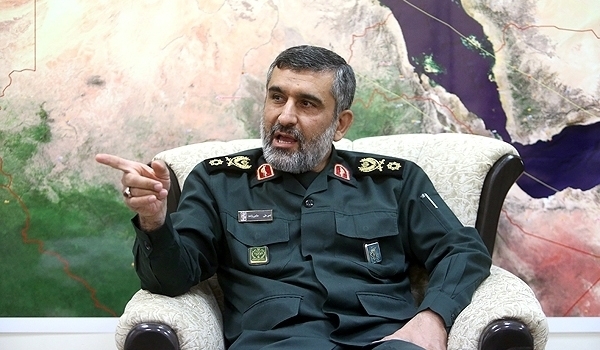 Commander of the Islamic Revolution Guards Corps (IRGC) Aerospace Force Brigadier General Amir Ali Hajizadeh said lack of publicity in the media for Iran's previous missile drills emboldened the US to make new demands to curb the country's missile defense program.
Speaking to the state media on Monday, Hajizadeh said Iran and West Asia sit on the fault lines of insecurity and many neighboring countries are at war, and that makes perfect sense for Iran to strengthen its defense capabilities.
He said all government officials, including the president, are determined to strengthen the country's defense capabilities, while promise has been made to even expand it in the coming months.
The General said Iran's missile defense program began 31 years ago and will continue as usual come what may.
According to the IRGC commander, enemies seek to weaken Iran's pillars of power, including its missile deterrence power.
He blamed the media for not publicizing IRGC's past missile drills, arguing that the "mistake" emboldened the US government to react and call for an end to Iran's missile defense program in light of the recent missile drills.
His remarks came after Foreign Minister Mohammad Javad Zarif said Iran would respond to the US new sanctions against its missile defense program by strengthening its missile capabilities.
Speaking to the state TV on Saturday, Zarif said, "We don't see any limitation for our missile program because it has nothing to do with nuclear weapons."
He further said that President Hassan Rouhani has ordered the defense ministry to strengthen the country's missile defense power.
The US Department of the Treasury imposed financial sanctions on two more Iranian companies it claims are involved in the country's ballistic missile program.
Washington's latest move against Tehran was announced on March 24, weeks after the United States imposed similar sanctions on 11 other companies and individuals alleged to be involved in the missile program.
The United States claimed the companies are working for an industrial group, which Washington alleged is in charge of Iran's ballistic missile program.
Early in March Iran fired several ballistic missiles from several bases across the country as part of a massive missile drills.
Iranian officials have constantly reiterated that Tehran's ballistic missile tests do not violate the nuclear agreement it reached with the P5+1 group of countries and are not in breach of a United Nations Security Council resolution.
In an order to Iran's Defense Minister Brigadier General Hossein Dehqan on December 31, 2015, Rouhani urged acceleration in the production of "various types of missiles" needed to improve the country's defense capabilities.