Iran
Middle East
IRGC Aerospace Commander Warns of Crushing Response to Enemies' Moves
Commander of the Islamic Revolution Guards Corps (IRGC) Aerospace Force Brigadier General Amir Ali Hajizadeh said that the enemies are aware of Iran's defense power, and warned of a crushing response to any mischief.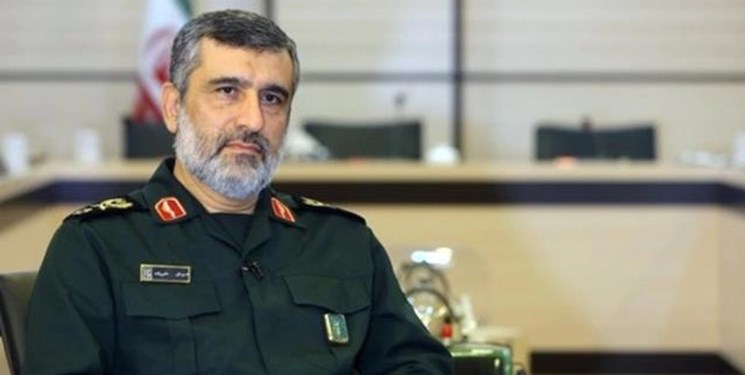 "Today, Iran's security and missile and defense power is at an established level and exemplary, and this reality is constantly acknowledged by the enemies," General Hajizadeh said on Tuesday.
"Today, our missile, defense and drone power is like a thorn in the eyes of the enemies and frightens them, and we will respond to the slightest move (by the enemies) crushingly," he added.
In relevant remarks earlier this month, General Hajizadeh said enemies, enraged by Iranian drone power, are trying to ban and stop Iranian arms exports, but in vain.
"The enemies' persistence to persuade Iran to negotiate on its missile capability was an indication of Iran's competence in this filed," General Hajizadeh said.
He reiterated that the enemies' years-long sanctions on Iran's arms deals failed.
"They didn't let Iran to import weapons, but now they sanction Iran to stop its exports," General Hajizadeh said.
The IRGC Aerospace Force commander also referred to some threats by regimes like the Israeli regime, and warned the Israeli regime that if it ushers in a confrontation, Iran would determine the end and the due date of annihilation of the Israeli regime would come sooner.