Iran
Afghanistan
Asia-Pacific
Middle East
North America
IRGC: Civil war sole outcome of America's invasion of Afghanistan
Iran's Islamic Revolution Guards Corps (IRGC) says two decades of atrocities committed by the United States in Afghanistan has brought about nothing other than a civil war in the South Asian country.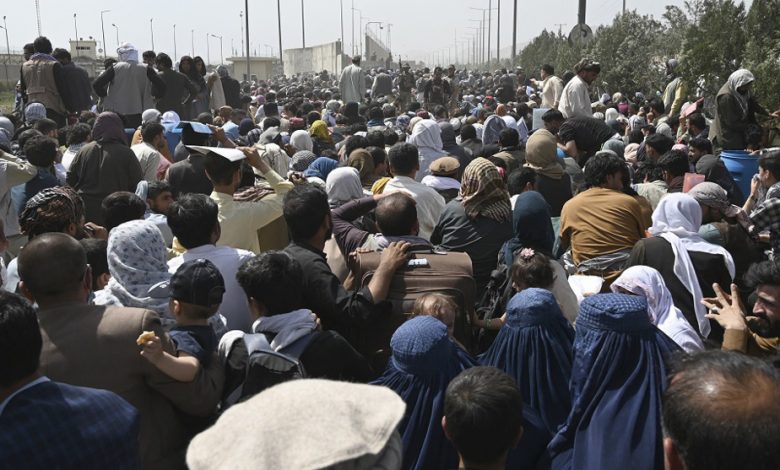 "What have the Americans achieved in Afghanistan after 20 years? With all the oppression and crimes, their only achievement — and wish — was to initiate a civil war in the country," IRGC spokesman Brigadier General Ramezan Sharif said on Wednesday.
Earlier this month, the Afghan government and military collapsed in the face of the Taliban's swift advances on the ground, which many attribute to a hasty withdrawal of US-led foreign forces from the country, two decades after Washington invaded Afghanistan to eliminate the Taliban.
The Taliban's takeover and the power vacuum that ensued have plunged Afghanistan into chaos, with thousands of people still at Kabul's international airport seeking to leave the country.
Reports say 20 people have been killed in the mayhem at the airport, most in shootings and stampedes.
Shocking videos emerged of a group of Afghans hanging onto an American plane just before takeoff and several falling through the air
Sharif described the incidents at the Kabul airport as a manifestation of American democracy.
The enemy, he said, launched a media campaign to satisfy the public opinion regarding the invasion of Iraq and Afghanistan under the pretext of addressing the stockpiling of weapons of mass destruction, establishing democracy, and fighting terrorists.
"The US has failed to achieve its goals in the region. It is the result of the wisdom of Leader of the Islamic Revolution Ayatollah Seyyed Ali Khamenei as well as public resistance. We must remind the people of these failures in the media," he added.
Elsewhere in his remarks, the IRGC spokesman compared the presidential election and power transition process in Iran with those in the United States, which sparked chaotic scenes.
"The proper holding of the election in Iran, despite existing problems and the coronavirus pandemic, is a sign of stability and authority of the Islamic Republic," he said. "We are the safest country in the region and we are in the best position in terms of geography and geopolitics."
Sharif further said that Iran is today facing an organized and large-scale media campaign, which is rooted in its progress and the enemies' successive defeats.
"The enemies consider the Islamic Republic as the source of their defeats, and this has led the United States and the Zionists to launch a media campaign against the Islamic Revolution," he said.
"If the Islamic Republic were weak, there would not be so many conspiracies and funds against our country. The enemy is doing its utmost to prevent the spread of the Islamic establishment and topple it," the IRGC official added.
---