Syria
IRGC Commander Describes Syria as Graveyard of Aggressors' Dreams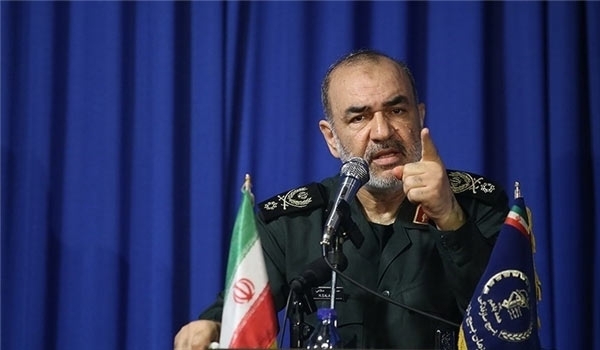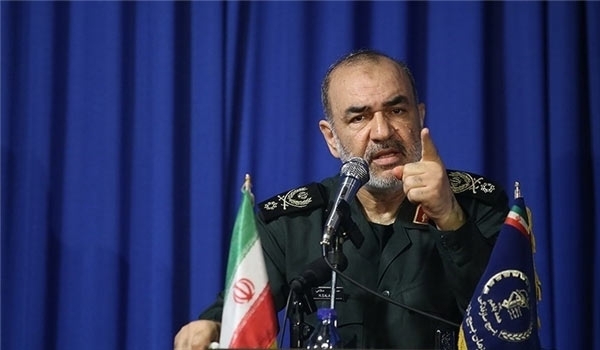 Lieutenant Commander of the Islamic Revolution Guards Corps Brigadier General Hossein Salami said the Syrian Army and popular forces have been doing a fine job in routing various terrorist outfits in recent months.
"Syria has become the graveyard of dreams for enemies of Islam and foreign aggressors," Salami said, addressing a ceremony to honor Iranian military advisors and Generals who were killed while helping the Syrian Army and popular forces in the campaign against terrorism.
He said the absence of Iranian military advisors on the anti-terror fronts outside national borders will jeopardise national-regional security.
Salami warned that the United States and Israel want to dominate the region, and they invaded Afghanistan and Iraq to this end.
Over the past month and in collaboration with Iranian military advisers and Russian air support, the Syrian army and popular forces have managed to liberate several key areas in and around Homs, Aleppo and Lattakia, the latest being liberation of the besieged towns of Nubl and al-Zahra.
Syrian armed forces last Wednesday broke a four-year siege imposed by foreign-backed militants on the towns of Nubl and al-Zahra with an estimated 30,000 Shiite population.
The Syrian army advanced against militants North of Aleppo, choking their supply lines from Turkey to the city.