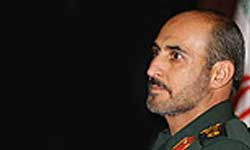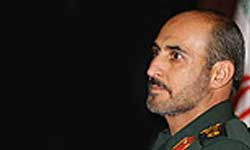 Islamic Revolution Guards Corps (IRGC) Navy Commander Rear Admiral Morteza Saffari on Tuesday called soft war the most complex threat currently posed to Iran's Islamic establishment.
"Today, soft warfare is increasingly more complex, more comprehensive and more dangerous than any other field of threat and confrontation against this threat requires special means and instruments, knowledge, wisdom, vigilance, insight and foresight," Saffari said.
Reminding the wide stretch of Iranian territories as well as the country's high population, qualitative human resources, military facilities and possibilities, rich natural resources and unique geographical position in the Middle East – which is viewed as the heartland of the international community and for the world order – the commander noted, "The US strategy to confront the Islamic Republic of Iran is at present based on civil and soft actions accompanied by its threat of military action."
He underlined that the IRGC should be equipped with all means and requirements for confronting harms and threats to the Islamic Revolution.
Saffari reiterated that the enemy's strategy for overthrowing the Islamic Republic has recently been in pursuit of soft warfare mechanisms and utilization of the techniques of psychological operations by employing three doctrinal strategies of containment, media battle and organization and support for civil disobedience.
Elaborating on the root causes of the United States' hostile approach and its soft war against Iran, the commander said that the White House leaders are seeking to overthrow the Islamic Republic because they believe that Iran is the center of anti American sentiments in the world.
The United States and Iran broke diplomatic relations in April 1980, after Iranian students seized the United States' espionage center at its embassy in the heart of Tehran. The two countries have had tense relations ever since.
Yet, Washington's hostility towards Iran intensified after Iran's self-centered progress in nuclear technology. Observers believe that the US is at loggerheads with Iran mainly due to the independent and home-grown nature of Tehran's nuclear technology, which gives the Islamic Republic the potential to turn into a world power and a role model for other third-world countries.