Saudi Arabia
Yemen
IRGC Commander: Houthis' Power, Control over Yemen Boosted after Saudi Strikes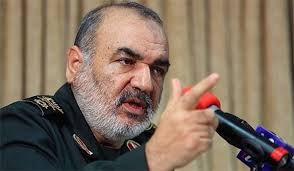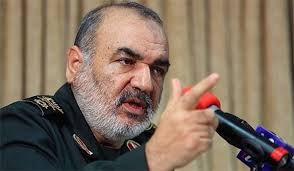 Lieutenant Commander of the Islamic Revolution Guards Corps (IRGC) Brigadier General Hossein Salami underlined that the Saudi-led military strikes against Yemen have backfired and strengthened the Houthis in the country.
"The Houthis held control over 50% of Yemeni territories before the Saudi strikes but today, they control 90% of the country," Salami said in an interview with al-Mayadeen news channel on Thursday.
Noting that the air strikes against Yemen will be unable to produce political results on the ground, he said, "The Saudi aggression is aimed at covering up the internal problems and crises in Saudi Arabia and the country has sunk itself in a quagmire by opening war on Yemen."
Salami warned that Saudi Arabia has endangered itself by aggression against Yemen, and said that different options exist for confrontation against the Saudis and Ansarollah revolutionaries of the Houthi movement are equipped with long-range missiles and can cross the border immediately and enter the Saudi territories.
Saudi Arabia started its unauthorized aerial bombardments on Yemen on March 26. The Saudi-led attacks have drawn international criticism after claiming the lives of at least 2,600 people, mostly women and children, and razing thousands of housing units to the ground.
Also, thousands of people have been injured during the attacks as the Saudi offensive enters its 23rd consecutive day.
Some western countries, including the US, have backed the Saudi aggression despite international calls for a swift halt to the attacks.
In relevant remarks on Wednesday, Iranian Deputy Foreign Minister Hossein Amir Abdollahian in a meeting with his German counterpart Markus Ederer in Tehran warned against the repercussions of the Saudi-led airstrikes on Yemen, describing the foreign aggression against the Muslim nation as a strategic mistake.
"The attacks by Saudi Arabia and some other Arab countries on Yemen is a mistake that will have no result for the aggressors," Amir Abdollahian said during the meeting.
The Iranian deputy foreign minister hailed Germany's stance on military operations in Yemen, and said, "We expect Germany and other European countries to take the necessary measures to stop the attacks against the Yemeni people and the Arab country's infrastructures …"
The German deputy foreign minister, for his part, reiterated that Iran played an important role in regional developments, and said, "Iran's constructive role in Iraq's developments and fight against terrorism as well as establishment of political stability in that country is very valuable."