Iran
IRGC Commander: Iran Able to Produce Unmanned Vessels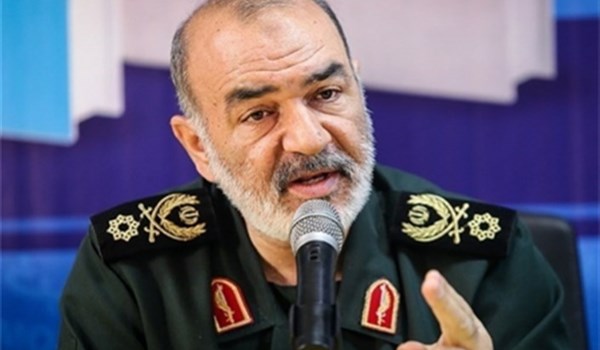 Commander of the Islamic Revolution Guards Corps (IRGC) Major General Hossein Salami underlined Iranian experts' capability to manufacture unmanned surface vessels (USVs).
"We should go towards production of unmanned vessels and acquiring such an achievement is possible given the know-how we possess," General Salami said, addressing the national forum on speed boats in Gilan province in Northern Iran on Wednesday.
He described sea as the main battlefield to confront enemies, and said, "Today, the holy Islamic Republic and the IRGC are in possession of the most state-of-the-art technologies to produce and enhance the military vessels."
Elsewhere, General Salami said no power is entitled to meddle with the Iranian nation's fate, and added, "All world powers should know that if they want to play with the Iranian nation's fate, we will play with their own fate."
His remarks came as the Iranian experts are making efforts to further increase the speed of their speed boats.