Iran
IRGC Commander: Iran Growing into A World Power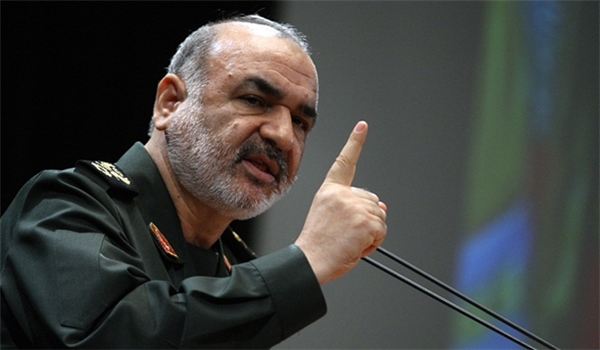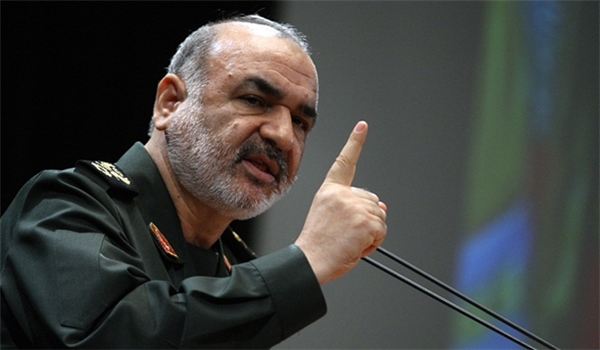 Lieutenant Commander of the Islamic Revolution Guards Corps (IRGC) Brigadier General Hossein Salami underlined enemies' failure in implementing their different plots against Iran, and said the country is now growing into a world power.
"Today, the regional Iran is turning into a global Iran," Salami said, addressing the Armed Forces officials in Tehran on Wednesday.
Stressing that the power balance has changed in Iran's interest by the important events which have happened in recent years, he said, "Iran's strategies gave us access to the enemy in the region and when the enemy entered our operational zone, its weak points became more obvious."
Salami said that the enemy wanted to cripple the Iranian society through sanctions, decrease the country's regional clout by political isolation and vacate the Iranian society and the Islamic Republic's energy by internal seditions but Tehran made their plots fall flat through understanding their strategies.
Also in similar remarks in October, Salami underlined that the US had lost its role as a main player in the Middle East due to Iran's stronger role and clout in the region.
"The US has become marginalized from a major player in the region and instead the Islamic Republic of Iran has become the sensitive region's most important administrator," General Salami said, addressing a group of people in Isfahan city, Central Iran.
He pointed to the efforts by the arrogant powers to prevent the formation of new powers that went against their interests throughout history, and said, "They applied the most severe type of these measures in the case of Iran in the past three decades."
The IRGC commander reiterated that Iran had no fear of global powers, and said, "We have lined up our might in the face of their excessive demands."