Iran
IRGC commander: Iran only has military attachés in Syria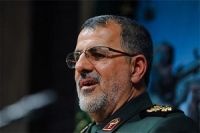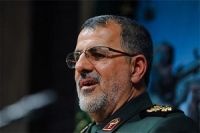 A senior military commander dismissed the allegations that Iran is directly involved in Syria war, reiterating that although the Damascus governmentˈs recent victories were indebted to Iranˈs strategy, Tehran has only military attaches in the country.
According to IRNA, Commander of the Islamic Revolution Guards Corps (IRGC) Ground Force Brigadier General Mohammad Pakpour said in a ceremony in Tehran on Saturday on the threshold of the anniversary of the establishment of the IRGC, ˈThe IRGC is exercising no military presence in Syria.ˈ
He reiterated that Iran only has a number of military attachés in Syria, but said these envoys have provided very successful and determining consultations to the Syrian army.
Pakpour added, ˈThis presence has resulted in the formation of the popular mobilized troops (the National Defense Force) beside the Syrian army to fight the Takfiri streams.ˈ
The Syrian army has been making more gains in its battle in recent months, despite support the militants have been receiving from various countries.