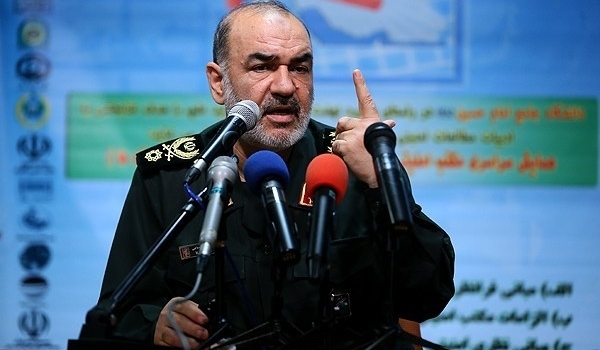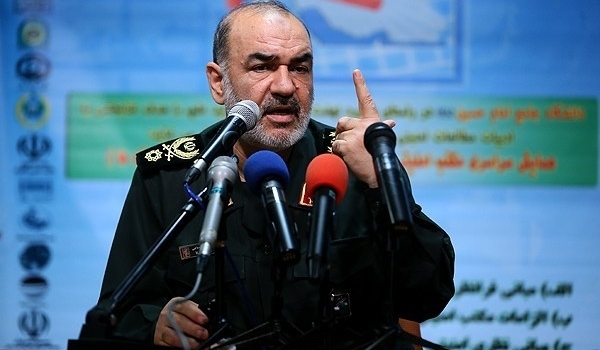 IRGC Lieutenant Commander Brigadier General Hossein Salami underlined that Iran's policy towards Israel will not change, and said that the fake regime will disappear from the international scene in the near future.
"Iran's policies towards the terrorist groups and the Zionist regime will not change, and this regime will be vanished from the global political scene," General Salami told reporters on Sunday.
He pointed to the recent remarks of the Iranian Supreme Leader, Ayatollah Seyed Ali Khamenei who said that Israel will not be alive in 25 years from now, and said, "The life of the Zionist regime is coming to an end and as the Supreme Leader said Israel will disappear from the global political landscape in coming decades."
Last month, Supreme Leader of the Islamic Revolution Ayatollah Seyed Ali Khamenei described Israel as a "fake" regime, and said there won't be any Israel in 25 years from now.
"Some of the Zionists have said that given the results of the nuclear negotiations (between Tehran and the world powers), they have been relieved of concerns about Iran for 25 years, but we tell them that basically, you will not see the next 25 years and with God's grace, nothing under the name of the Zionist regime will exist in the region by then," Ayatollah Khamenei said, addressing a large number of Iranians in Tehran.
He added that the heroic spirit and morale of Muslim fighters will not let the Zionists feel comfort and tranquility in the next 25 years.