Iran
IRGC Commander: Sacred Defense Main Cause of Iran's All-Out Stability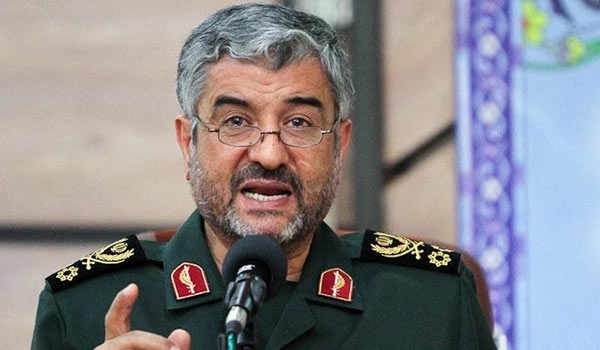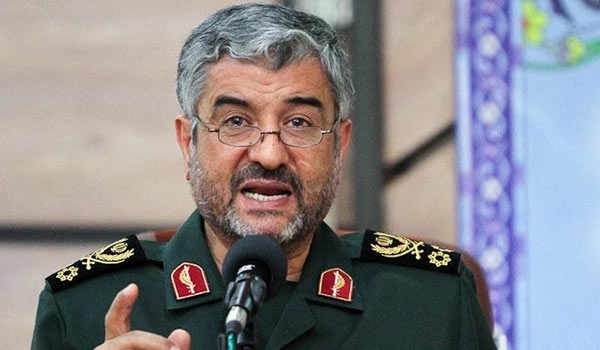 Commander of the Islamic Revolution Guards Corps (IRGC) Major General Mohammad Ali Jafari said sacred defense against the Iraqi invasion in the 1980s helped the talents of the Iranian nation and armed forces to grow and turn the country into the most stable land in the region.
"Ever increasing prestige and might of the Islamic Republic, sustainable peace and security and Islamic awakening are achievements of the eight years of defense against Saddam's army and its foreign supporters," said Major General Jafari in a commemoration ceremony of 6,000 war-time martyrs.
"Today, thanks to the blessings of the Islamic Revolution and the blood of the martyrs, we are witnesses to the collapse of the paper tiger of the global oppression throughout the world," he reiterated.
Major General Jafari reiterated the significant role of Iran's sacred defense in the victories of the Lebanese Hezbollah in the 33-Day War against the Zionist regime, the Gaza resistance movement in defeating the Zionist army, and Syria's resistance against terrorism.
In January, Supreme Leader of the Islamic Revolution Ayatollah Seyed Ali Khamenei said that the 1980-88 Iraqi imposed war paved the way for flourishing the talents of the Iranian nation.
In relevant remarks in 2009, Tehran's Provisional Friday Prayers Leader Ayatollah Ahmad Jannati said that eight years of sacred defense gifted military, political and regional might to Iran.
"In the war, all countries, except a few, helped Iran's enemy and a full-fledged aggression through arms, intelligence, security and financial backing of other countries, was thus launched on Iranian borders by former Iraqi ruler Saddam Hussein," announced Ayatollah Jannati.
He said that Iranian armed forces along with people and the youth stood against enemy invasion and attack for eight years with bare hands and due to the same reason Iran did not lose in the war.
He added that in the war, Iran's territorial integrity was protected and the enemy was thus condemned and recognized as the aggressor.