Iran
IRGC Commander Terms Iran Pioneer of Resistance against Zionist Regime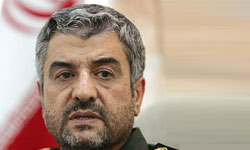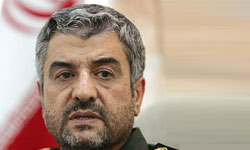 Commander of the Islamic Revolution Guards Corps (IRGC) Major General Mohammad Ali Jafari underlined Iran's key role in the resistance front against the Zionist regime of Israel.
"The Iranian nation has always been a pioneer in resistance and showing the world and Muslims its animosity towards Israel," Jafari told FNA on the sidelines of a rally in Tehran on the occasion of the International Quds Day.
He stressed that Iran will continue its pioneering role in future.
"The flag of Islam and the Islamic Revolution is in the Iranian nation's hand forever and it is always being promoted…"
Millions of Iranians staged massive rallies in Tehran and other cities on Friday to condemn continued occupation of the Palestinian territories by the Zionist regime and show strong support for Palestinians against Israel on the International Quds Day.
Iranians marched nationwide, namely in Tehran, Isfahan, Shiraz and Mashhad, in opposition to the continued occupation of the holy lands by the Zionist regime.
In Tehran, millions of people gathered for the march, chanting 'Death to Israel' and holding anti-Israeli and anti-American signs.
Protesters unanimously condemned Zionists' crimes in the Palestinian occupied lands.
The fasting people carrying placards chanted 'Down with the US' and 'Down with Israel' and other anti-Zionist slogans.
They voiced the Iranian nation's readiness to defend the ideals of Palestine and remove the cancerous tumor from the face of the world.
People also protested at the silence of the international community and the so-called advocates of the human rights against the crimes committed in the occupied lands.