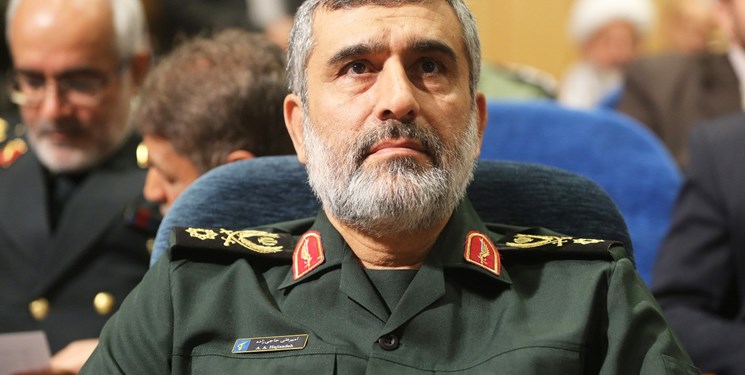 Commander of the Islamic Revolution Guards Corps (IRGC) Aerospace Force Brigadier General Amir Ali Hajizadeh underlined that the main purpose of the US troops' presence in the region is to disintegrate the regional countries.
"The Americans want the countries of the region to have no armies or armed forces," General Hajizadeh said on Monday.
He underlined that the US goal is to disintegrate the regional countries.
"The United States has deployed its troops across the world as well as its large armies to Europe, North and South America, and Japan," General Hajizadeh added.
In relevant remarks on Sunday, IRGC Spokesman Brigadier General Ramezan Sharif said the United States has been exhausted to wait for Iran's revenge for the assassination of anti-terror commander Lieutenant General Qassem Soleimani as it is Iran that will determine the time and place of its act of vengeance.
"The US has become tired of standing on full alert and waiting for Iran's revenge," Sahrif said, adding, "It is Iran that determines the time and place of revenge for Soleimani's assassination."
"Iran still has enough time to avenge the blood of Lieutenant General Qassem Soleimani," he noted.