Iraq
IRGC Commander: US Seeking to Take Revenge from Iraq's Resistant People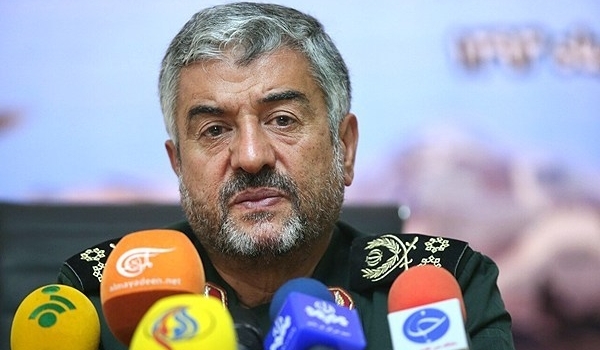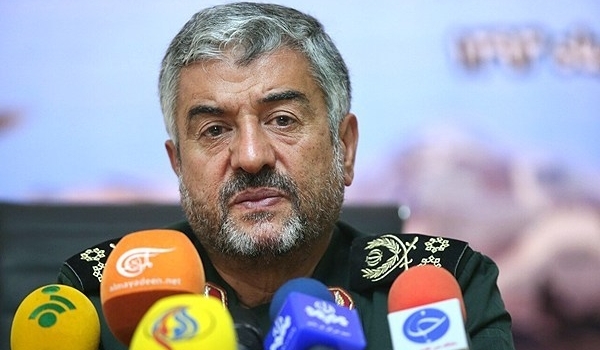 Commander of the Islamic Revolution Guards Corps (IRGC) Major General Mohammad Ali Jafari said creation of terrorist groups like the ISIL is a US revenge for its forced pullout from Iraq.
"When the Americans saw that they couldn't survive in Iraq and saw the Iraqi people's resistance, they were seeking to hatch plots against this nation to take revenge from the Iraqi people," Jafari said, addressing a gathering in the Western city of Ilam on Tuesday.
"These issues are new threats in the region, but fortunately, the necessary preparedness exists for confronting these types of threats which are of security and military types," he added.
His remarks came after the US declared the start of a coalition against the ISIL during a NATO summit in the Welsh city of Newport on 4-5 September. The US call was responded by several western and Arab states, but the policy was questioned by many regional officials and political leaders.
After the so-called US-led coalition against the ISIL declared its creation, Iran lashed out at the western states for pursuing a double-standard policy towards campaign against terrorism in various countries.
Iranian Deputy Foreign Minister for Arab and African Affairs Hossein Amir Abdollahian said on Monday that Iran is suspicious of the US motives in forming a coalition against the ISIL.
"Since the very first day of the crisis in Syria, we have told the westerners that supporting terrorism threatens the global security, and that Al-Qaeda-affiliated groups have grown more professional after over a decade of terrorist operations in Afghanistan and Iraq," Amir Abdollahian said in a meeting with the Kenyan parliament's National Security and Foreign Relations Commission Chairman Mohammad Yusuf Haji in Tehran on Monday.
"They can carry out dangerous terrorist operations in any part of the world and the Americans have now understood this and have called for cooperation with Iran, but we are suspicious of their intention for campaigning terrorism," he added.
Also, earlier this month, General Jafari himself voiced suspicion about the serious intentions pursued by the US-led coalition in fighting the ISIL.
"The US has become disappointed at the ISIL's efficiency and has formed this coalition; and we are suspicious of their serious intentions for annihilating the ISIL," Jafari said in a press conference in Tehran.
Stressing that Iran had announced its opposition to the ISIL since the very first day of its formation and had helped Syria in fighting the terrorist group, he stressed that had Iran been invited to the Paris Conference which was participated by the members of the anti-ISIL coalition, it would not take part in the meeting, given the US pivotal role in the coalition and the meeting.
Jafari slammed the US contradictory positions on fighting terrorism, and said while Washington has declared war on the ISIL, it still supports certain opposition groups in Syria.