Iran
IRGC Commander Vows Revenge for 4-Year-Old Martyr of Ahwaz Terrorist Attack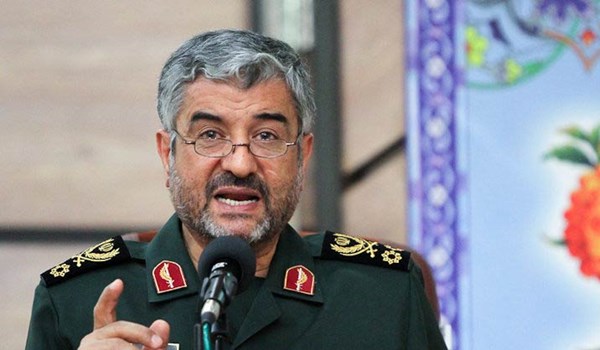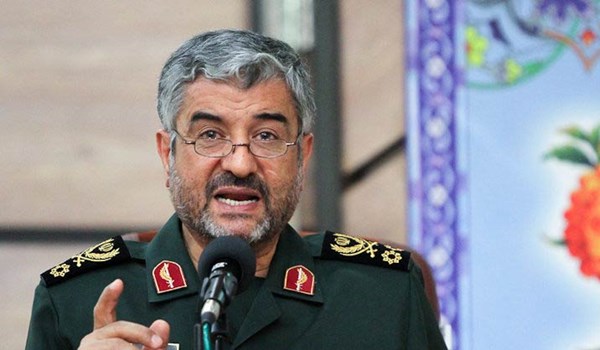 Commander of the Islamic Revolution Guards Corps (IRGC) Major General Mohammad Ali Jafari underlined that his forces will definitely take revenge for the 4-year-old boy who was killed by the terrorists in the September 22 attack in Southwestern Iran.
General Jafari in a statement on Saturday extended his condolences to the parents of Mohammad Taha Eqdami who was martyred in Ahwaz last Saturday, stressing that the IRGC forces will take revenge for his blood and "will land on the terrorists like a destructive thunderbolt".
He added that the terrorist attack which was carried out by the anti-revolutionary terrorists affiliated to the US and Israel is a disgrace for those countries which claim to support human rights but their hands are stained with the blood of Mohammad Taha and the innocent children in Yemen, Syria, Iraq, etc.
26 people were killed and 69 others were wounded in an attack by al-Ahwaziya terrorist group during the nationwide military parades in Ahwaz on September 22.
The terrorists attacked the bystanders watching the annual Armed Forces' parades, marking the start of the Sacred Defense Week, commemorating Iranians' sacrifices during the 8 years of the Iraqi imposed war on Iran in 1980s, in disguise of the IRGC and Basij (volunteer) forces, killing and wounding several people, including innocent women and children.
None of the officials participating in the military parades in Ahwaz city in Khuzestan province was injured in the attack.
The number of the terrorists who carried out the attack in Ahwaz had on September 22 been put at 4 by Spokesman of the Iranian Armed Forces Brigadier-General Abolfazl Shekarchi. The general had explained that three of them were killed and the last one was captured by security forces.
He told FNA that none of the terrorists could escape, noting that other reports about the details of the attack are not confirmed.
Later the intelligence ministry put the number of terrorists at five, naming them as Ayad Mansouri, Foad Mansouri, Ahmad Mansouri, Javad Sari and Hassan Darvishi who were killed on the scene of the clashes with the Iranian security forces after riddling people with bullets.
Meantime, Head of the Islamic Revolution Guards Corps Public Relations Department and IRGC Spokesman General Ramezan Sharif said that the terrorists who attacked people during the Armed Forces' parades in Ahwaz were affiliated to al-Ahwaziya stream which is nourished by Saudi Arabia.
He added that the terrorists aimed to overshadow the magnificence of the Iranian Armed Forces' parades.
General Sharif said that people were also invited to watch the parades and the terrorists both fired at people and the Armed Forces.
He said that such attacks were precedent and al-Ahwaziya terrorist group had earlier fired at the convoys of people who visited the Southern cities of Iran which resisted against Saddam's aggression during the 8-year Iraqi-imposed war against Iran in 1980s.