Lebanon
IRGC Commander: Zionists Should Fear Hezbollah's Response Anywhere in World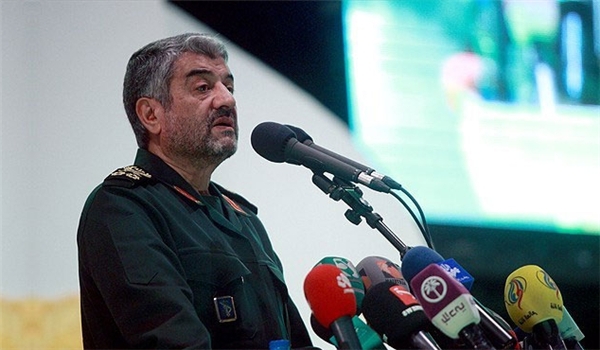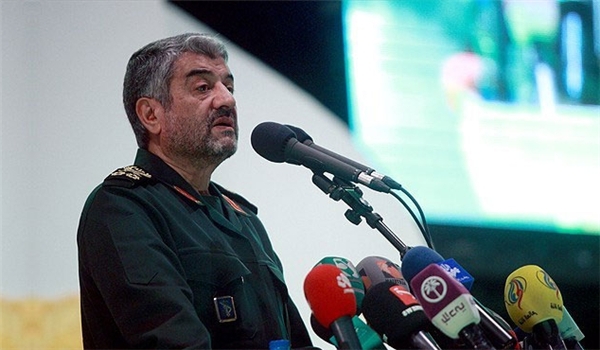 Commander of the Islamic Revolution Guards Corps (IRGC) Major General Mohammad Ali Jafari underlined that the Wednesday Hezbollah attack on an Israeli army patrol on the borders between Northern Israel and South Lebanon was the minimum response to the regime's recent air raid, and warned that from now on the Zionists shouldn't feel safe in any part of the world.
"Hezbollah's response was the least response that was given to the Israelis and we hope that this response will be a lesson for them not to do such wrong deeds anymore," Jafari told reporters in Tehran on Friday.
Stressing that the Islamic Republic and Hezbollah would give a single and united response to the Israeli regime, he said, "If Hezbollah cells decide to give a response to the Zionists' recent move, they (the Israelis) should wait for more crushing and stronger responses not only alongside their borders but in every part of the world that an Israeli Zionist or their supporters are present."
In relevant remarks yesterday, Jafari warned that Tel Aviv should expect heavier responses from the Lebanese resistance movement in retaliation for the Israeli regime's recent air attack on the Golan Heights that killed a number of Hezbollah members and Iranian military advisor.
"Hezbollah's recent attack on Israel was a response with the lowest degree of severity and we hope that they take the lesson not to repeat such mistakes (in future)," Major General Jafari said.
He reiterated that Israel is afraid of the capabilities of the resistance movement and "that is the reason why it carries out terrorist attacks on the lives of Hezbollah commanders".
Almost two weeks ago, an Israeli helicopter struck Quneitra in Syria's Golan Heights, killing Iranian military advisor Brigadier General Mohammad Ali Allahdadi as well as the son of slain Hezbollah top commander Imad Mughniyeh and 4 other Hezbollah members.
On Wednesday, January 29, Lebanon's Hezbollah fired anti-tank missiles at an Israeli military convoy along the border, reportedly killing 15 soldiers. Israel responded by attacking a Lebanese army base, killing a UN observer force member.
In relevant remarks on Tuesday, IRGC Lieutenant Commander Brigadier General Hossein Salami warned that the recent Israeli air raid against Syria which killed a number of Hezbollah members and an Iranian military adviser would certainly be retaliated with a crushing response at an unexpected time and place.
"We will take the revenge from the Israelis for these martyrs' blood at a time and place that they don't expect," Salami said in Tehran on Tuesday evening.
Asked by reporters if Iranians should wait for Tehran's response to the Israeli attack, he said, "Yes, wait for the Islamic Republic of Iran's response."
Salami underlined that the resistance forces were gaining more and greater success in their combat against Israel.
On Monday, Commander of Iran's Basij (volunteer) Force Brigadier General Mohammad Reza Naqdi underscored that the Israeli attack in Syria justified striking painful blows at the Zionist regime.
Martyrdom of Allahdadi meant an order to set the holy Quds free and a permission for giving a proper response to the Zionist regime," Naqdi said in Tehran.
"His martyrdom again proved that the Takfiris are the military wing of the Zionist regime and displayed the US asymmetric warfare against the Islamic Ummah," he added.
Naqdi warned the Zionists that they would soon be forced to leave the occupied Palestinian territories, and said, "They will not experience tranquility, these bloods will not remain without a response and they should remain fully alerted until complete annihilation of the Zionist regime."