Iran
IRGC Deputy Top Commander Sees Yemen Invasion as Most Stupid Mistake of Saudi Arabia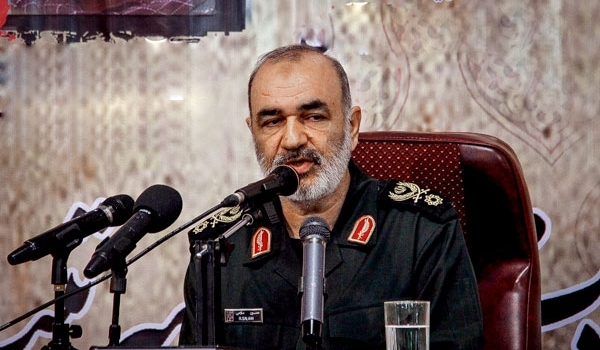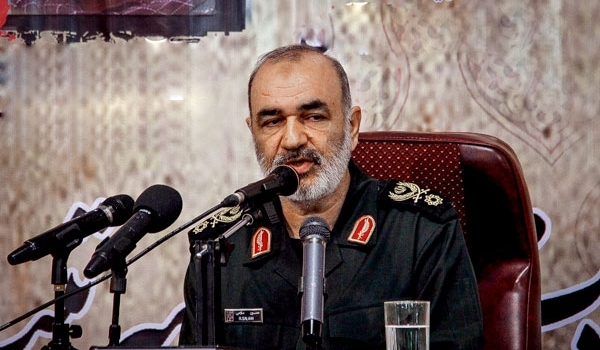 Lieutenant Commander of the Islamic Revolution Guards Corps (IRGC) Brigadier General Hossein Salami described the Saudi-led aggression against Yemen as the most stupid war launched all throughout the history.
"The Yemeni people are more oppressed than the Palestinian people and the Saudi attack against Yemen is the most stupid war in the history," Salami said, addressing a ceremony in the Central city of Qom on Sunday.
He underlined that if the war against Yemen is studied independently, it will be revealed that it is following the arrogant powers' logic and rationale for control the Islamic world.
Salami termed the war on Yemen a US plot aimed at a power game, and said, "The Islamic Revolution as the manifestation of the new Islamic civilization in the fight against the arrogant powers has expanded its activities and now the arrogant powers, with the US as its pivot, are moving on the path of confrontation against the Islamic Revolution."
He, meantime, said that the current developments in the world show that Muslims are moving to revive their identity.
Also earlier this month, Iranian Deputy Foreign Minister Hossein Amir Abdollahian said that Riyadh's incorrect and undiplomatic approaches towards the regional developments will end in nothing but deterioration of the current crises in the Middle East.
"We expect Saudi Arabia to play a constructive role in the region and by adopting correct and calculated diplomacy prevent the spread of war, strengthening of terrorism and intensifying of insecurity," Amir Abdollahian stressed.
"Iran has always played a constructive role in the region," Amir Abdollahian said in reaction to the recent allegations of Saudi Foreign Minister Adel al-Jubeir against Iran.
"Tehran unlike some countries that make instrumental use of terrorism and play with the regional security strongly supports Iraq, Syria, Lebanon, Yemen and the countries exposed to the terrorist threats," he added.
He pointed to Iran's support for the regional peace and stability, and said, "The security of Iran, Iraq, Yemen and Persian Gulf states are intertwined."