Palestine
IRGC: Drone Incident Indicates Inefficiency of Israel's Iron Dome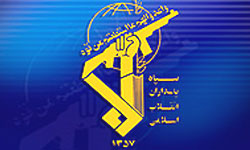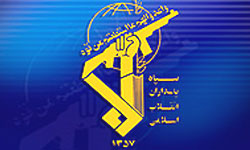 The Islamic Revolution Guards Corps (IRGC) said on Monday that claims about a drone's penetration into the Israeli anti-aircraft and radar systems in a region near its important Dimona nuclear reactor displays inefficiency of Israel's Iron Dome and missile shields, if true.
"If the incident is not (part of) psychological warfare, it shows the inefficiency of the Zionist regime's Iron Dome (Israel's defensive solution to short-range rocket threats) and defense shield," Deputy Coordinator of the IRGC Brigadier General Jamaleddin Aberoumand said in a press conference in Tehran on Monday.
"Their (the Zionists) claim that the drone has infiltrated 100km into the occupied territories indicates that the Zionist regime has abundant weaknesses," he added.
Sunday reports said that the drone was flying over the Yatir forest in the South Mount Hebron area on Saturday and the Israeli army was trying to figure out what its destination was.
The Israeli army is feeling too worried over the incident because its forces allege they had hit the drone kilometers after it infiltrated all Israeli missile shield and radar systems, and just a few kilometers away from the Dimona nuclear center.
One of the possibilities the security establishment is looking into is that the unmanned aircraft was on its way to test the option of infiltrating the nuclear reactor in Dimona.
The Israeli Ynet News sought to accuse Iran or the Lebanese Hezbollah group of flying the drone. Ynet claimed in a report that such an incident would mark a psychological victory for Lebanese Shiite group Hezbollah, whose leader Hassan Nasrallah recently threatened to attack strategic targets in Israel, including power plants.
"Operating a drone by remote control from such a long distance requires advanced capabilities, which Israel was not aware Hezbollah had acquired," the Israeli media said.
"By examining the drone's parts, the army hopes to find out whether the drone was controlled from a command center in Lebanon or was directed by a space-based satellite navigation system (GPS) according to predetermined coordinates. If that were the case, the unmanned aerial vehicle (UAV) may have directed itself automatically and was supposed to return to its base or self-destruct over the sea," it added.