Iran
IRGC equips vessels with anti-ship missiles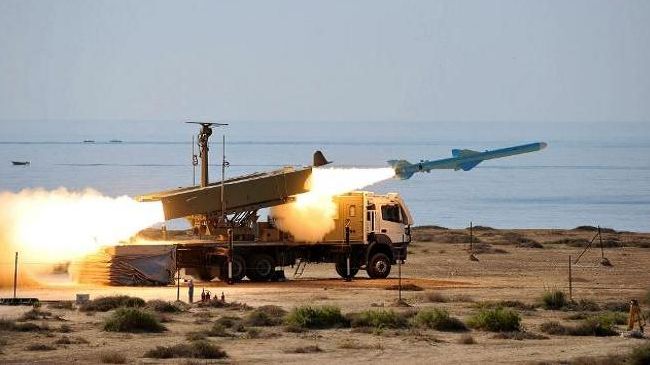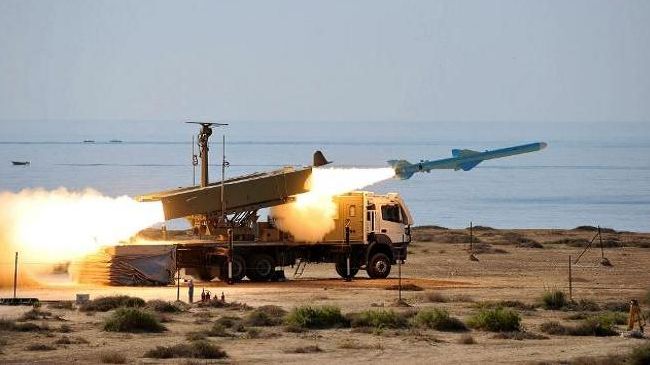 A high-ranking military figure says Iran's Islamic Revolution Guards Corps (IRGC) has equipped its fast attack crafts with domestically designed and manufactured Ghader (Capable) anti-ship cruise missiles.
"Ghader cruise missiles have been mounted on the IRGC Navy's Tondar (Thunder) vessels," Deputy Commander of the IRGC Navy Rear Admiral Alireza Tangsiri said on Monday.
Iran unveiled its home-made Ghader anti-ship cruise missile in September 2011. The 200-kilometer (124-mile) range missile reportedly enjoys automatic digital pilot system, high-precision navigation systems, high-precision striking capability, anti-jamming radar systems and a rapid deployment capability.
The coast-to-sea and surface-to-surface versions of Ghader missile have already in Iranian Armed Forces' service, and its air-launched version was unveiled during a ceremony attended by Iranian Defense Minister Brigadier General Hossein Dehqan in Tehran on September 25, 2013.
Tangsiri further noted that the IRGC has mounted indigenous 120-kilometers (74-mile) range Nour (Light) on its Mil Mi-17 helicopters, and equipped its Bell 206 choppers with short-range Nasr (Triumph) cruise missiles.
Nour is a long-range anti-ship cruise missile, whose systems have remarkably improved in radar, satellite, precision, range and navigation terms.
Nasr is a short-range anti-ship missile capable of evading radar. It has the capability of destroying 1,500-ton targets such as frigates. Nasr missile can be launched from inland bases, offshore military vessels, and helicopters.
In recent years, Iran has made great achievements in its defense sector and has attained self-sufficiency in producing essential military equipment and systems.
Tehran has repeatedly assured other nations that its military might poses no threat to other countries since the Islamic Republic's defense doctrine is based entirely on deterrence.