Iran
IRGC Identifies, Arrests Instigators in Khorasan Razavi Province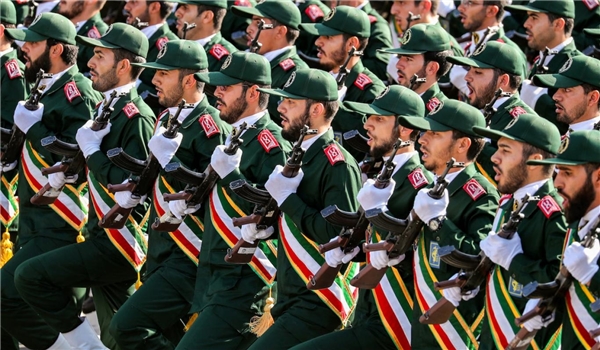 Islamic Revolution Guards Corps (IRGC) announced in a statement that a number of main elements of anti-revolutionary groups, who were provoking people to embark on protest rallies in Northeastern Khorasan Razavi province, have been identified and arrested.
According to the statement released by Imam Reza Corps of Khorasan Razavi, some of the detainees have records of measures like espionage against Iran's national security.
The statement went on to say, "With full mastery and action of the intelligence organization of Imam Reza Corps of Khorasan Razavi province, a number of the main hostile groups, who were persuading their advocates and people to hold protest rallies on streets via publication of call, were identified and arrested."
The report added that some of these elements have records of measures such as spying against national security, stirring chaos, and trying to disturb public order via cyberspace.
On Wednesday night, anti-revolutionary terrorists in Kurdistan province in Western Iran martyred a Basiji (volunteer) force and a local official.
According to a statement by the Islamic Revolution Guards Corps (IRGC) Hamzeh Seyed al-Shohada base on Thursday, the Basiji forces were helping the regional people amid the coronavirus outbreak near the village of Balbar in Ouraman district of Sarvabad region of Kurdistan province when they came under attack by the anti-revolutionary terrorists affiliated to the world arrogant powers on Wednesday night.
During the attack, one of the Basiji forces and a local official were martyred and another person was injured.
The IRGC statement extended condolences to the Leader and the local people over the incident, vowing to take revenge for the attack.
Terrorists supported by foreign states and stationed across Iran's borders in the West and South-East have been launching sporadic attacks on the IRGC and police in the last few years.
Last year in late January, 4 policemen sustained minor injuries after twin bombs detonated in front of a police station in Zahedan.
Then in February 2019, Dozens of Islamic Revolution Guard Corps (IRGC) members were killed or wounded after their bus came under a terrorist attack in the province.
The bus was carrying IRGC personnel on a road from the city of Khash to Zahedan when a truck loaded with explosives and moving alongside the bus detonated.
A statement released by the Quds Base of the IRGC's Ground Force said the bus was carrying a group of IRGC personnel "coming back from a border guarding mission when it came under a suicide car attack by Takfiri terrorists", but did not mention the number of passengers.
The US officials have repeatedly stressed that they would take every possible measure to pressure Tehran, including support for groups operating against Iran.