Iran
IRGC inaugurates its latest drone 'Thunder'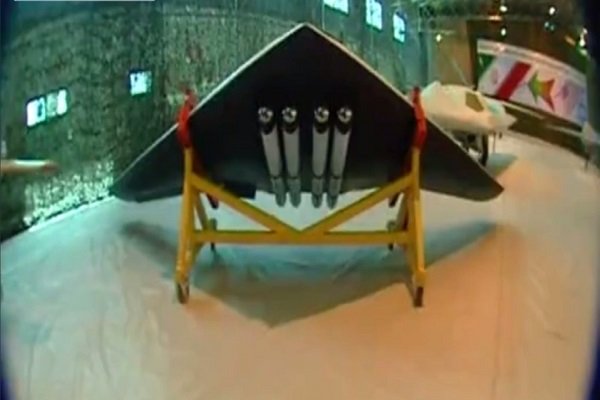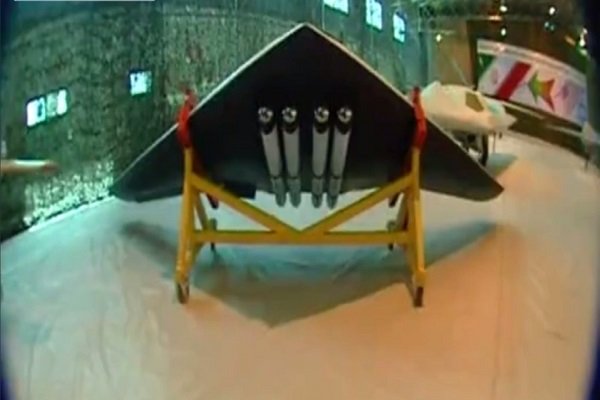 IRGC Air Force commander has said the forces' latest drone 'Sae'qeh' (Thunder) emulates that of the US in stealth drones.
Brig. Gen. Amir Ali Hajizadeh told reporters on the sidelines of a visit by the Secretary of SNSC Ali Shamkhani to drone production line in IRGC Aerospace, inaugurated 'Thunder,' as the latest product of the forces; "unmanned vehicles carry out diverse missions of air defense, missile surveillance, and all other missions, which bestows drone unique place in the classification," Hajizadeh told the press.
"IRGC has now the know-how on drone manufacture and develop drones according to our special needs in asymmetrical battle; we are now among the 4 country with drone technology, emulating the US in stealth and bomber drones," he added. "'Thunder is the latest combat drone; it is a product of collective will in the IRGC and defeating the fears; the drone is long-range and could simultaneously destroy 4 targets with high precision and return back to its base, unscathed."
Hajizadeh also said that the industry would not be stopped at Thunder level, while the enemies, he believed, had been in state of progress to which "our response should be emulating them in providing an effective defensive measure."
He also said that the US had been angered as well as surprised since the IRGC had reversed engineered their RQ-170 downed intact by the Air Force earlier in 2015; "the re-produced version of RQ-70 is called 'Simorgh' which has now been indigenized to our local needs; the research on the drone is underway to meet the orders by different parts of the army immediately," he concluded.