Iran
IRGC Navy Commander: Iran to Strengthen Self-Sufficiency in Production of Defense Equipment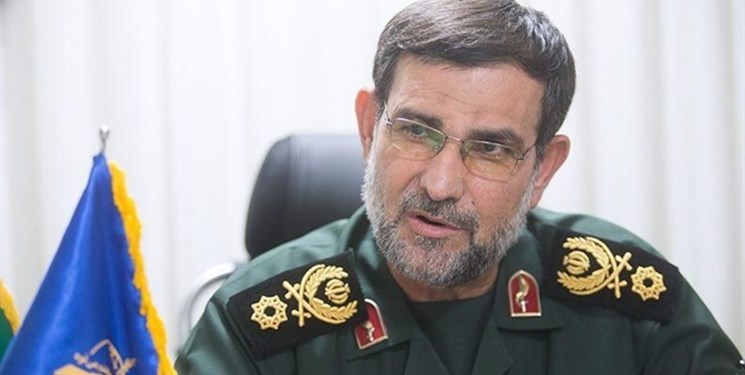 Commander of the Islamic Revolution Guards Corps (IRGC) Navy Rear Admiral Alireza Tangsiri said on Thursday that the country will continue its progress in production of different defense equipment on the path of self-sufficiency.
"Sanctions have led to self-sufficiency in production of defense equipment and these self-sufficiencies and productions will continue in the current year," Rear Admiral Tangisir said.
He also referred to the services provided by the IRGC Navy in construction of hospitals, specialized clinics, fishing docks, floating pools, schools and houses for people as well as road construction and water supply, and said more efforts will be made to increase these services in the new (Iranian) year to materialize the Leader's slogan of the year.
In relevant remarks earlier this week, IRGC Commander Major General Hossein Salami in a letter to the Leader underlined efforts to further decrease the impacts of the US sanctions against Iran.
In his message to Leader of the Islamic Revolution Ayatollah Seyed Ali Khamenei, General Salami reacted to the guidelines set out by the Leader during his recent New Year speeches.
The IRGC chief pledged efforts to speed up domestic production, fight corruption, mobilize the country's young experts and offer a helping hand to the people in need as part of a campaign to weaken the enemies and dissuade them from following the strategy of pressure against the Iranian nation.
"The gist of this (Leader's) divine message is for dear Iran to grow strong in light of its faith to a level that it would render the enemy's vicious policies ineffective and neutralize the enemies' evil dreams," General Salami said.
"We will stay in the field, stand shoulder to shoulder with people, put Your Excellency's words into action,…overcome the enemy and its strategy, and render the country immune to the consequences of the cruel sanctions," he said.
General Salami added that the IRGC has set up a headquarters that will work to precisely implement Ayatollah Khamenei's guidelines and instructions.
During his first address to the nation on March 20, Ayatollah Khamenei designated the new Iranian calendar year of 1400 as that of "Production: Support and the Elimination of Obstacles," as the country works to diminish the impact of unilateral American sanctions, which have mainly targeted the livelihoods of Iranian people.
Ayatollah Khamenei called for efforts to remove the obstacles in the way of domestic production, which he views as key to confronting the Western sanctions against the nation.
In another speech a day later, the Leader reaffirmed the call, saying correct planning and strong anti-corruption management are needed to boost domestic production.