Iran
Middle East
IRGC Navy's popular forces stage massive naval drill in Persian Gulf
Iran's Islamic Revolution Guards Corps (IRGC) Navy's volunteer forces, known as Basij, have staged massive drills along the Persian Gulf coastline and the hugely strategic Strait of Hormuz.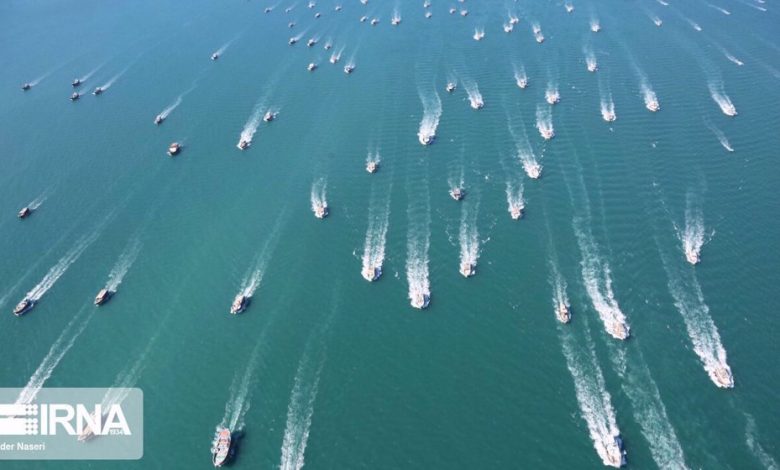 The maneuvers came on Thursday, with Rear Admiral Alireza Tangsiri, commander of the IRGC Navy, in attendance.
The event saw sailors, enlisted with the popular volunteer Basij force, taking to the waters aboard more than 1,000 light and semi-heavy-lift vessels.
The drills were staged to mark the final day of the National Basij Week to display the naval power that is possessed by the popular force.
The Basij force was formed after the victory of Iran's Islamic Revolution in 1979 on the order of the late founder of the Islamic Republic, Imam Khomeini. The force owes its strength to integrity and solidarity among the grassroots in the country, and has been playing a major role in backing responsible authorities in defending the Revolution's ideals.

The commander likewise called the exercise a "show of the power that is at the disposal of the Islamic Republic's popular establishment."

It seeks to send across a message off "peace, friendship, fraternity, and establishment of sustainable security" in the Persian Gulf and the Sea of Oman littoral area, he added.