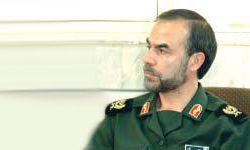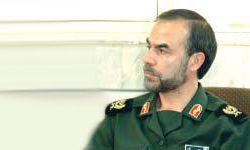 A senior Islamic Revolution Guards Corps (IRGC) official lauded Iran's missile capability, and underlined that the country is able to hit the vital interests of the enemies across the globe.
"One of the most prominent achievements of the Islamic Republic of Iran's ruling system is its eye-catching missile progress," IRGC Politburo Chief General Yadollah Javani told FNA after Iran successfully test-fired its latest surface-to-surface missile, namely Qiam 1(Rising).
The commander noted that the launch of the newly unveiled missile has granted Iranians self-confidence and self-belief.
Iran's Defense Minister Brigadier General Ahmad Vahidi announced on Friday that Iran's new surface to surface missile, Qiam 1 (Rising), has been successfully test-fired.
"Being a new class of Iranian missiles, Qiam 1 has been equipped with new technical specifications and exceptional tactical powers," Vahidi noted.
"Qiam 1 is part of the new generation of the Islamic Republic's surface to surface missiles with liquid fuel and completely designed and built domestically," the Iranian minister stated.
Meantime, Javani warned enemies about Iran's crushing response to military aggressions, and stressed, "If enemies make a mistake, the Islamic Republic of Iran will be able to defend itself far beyond its borders and endanger the vital interests of the despicable enemy."
The remarks by the IRGC official came three days after Supreme Leader of the Islamic Revolution Ayatollah Seyed Ali Khamenei warned the US against the grave consequences of any military aggression against Iran, stressing that Tehran's response to such an attack will not be limited to Washington's interests in the region.
"The Americans' resorting to military attack is a remote possibility, but if so, Iranians' counter-attack will not be merely regional, but covering a vaster scene," Ayatollah Khamenei said here in Tehran on Wednesday.