Iran
North America
IRGC Official: US Boastful Remarks about Military Option against Iran Source of Mockery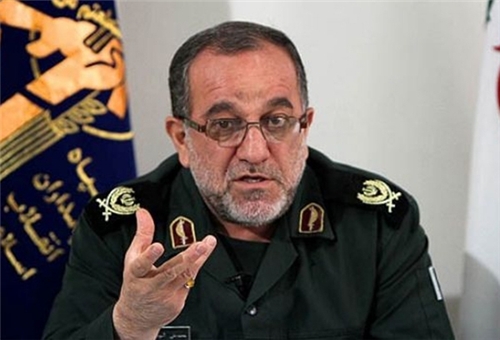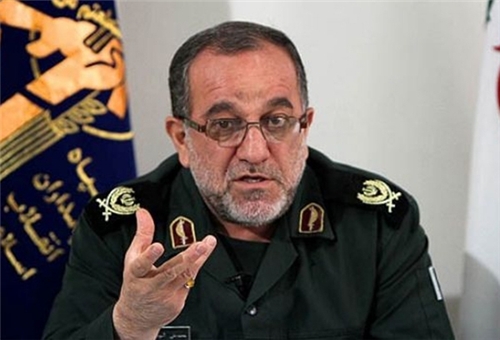 Iranian Supreme Leader's Deputy Representative at the Islamic Revolution Guards Corps (IRGC) Brigadier General Mohammad Ali Asoudi said the Washington officials' frequent resort to military threat and their boastful remarks about their ability to attack Iran has become a joke among Iranian commanders.
"We should thank Obama for refreshing us by referring to his 'Options On The Table', including the military one; we just relax and laugh at such ridiculous words," Asoudi said, addressing IRGC forces in the Northern city of Shahroud on Wednesday.
Asoudi is not the first Iranian commander who has mocked at Washington officials' war-rhetoric, specially their catch-phrase 'all options are on the table'.
In May, IRGC's top Commander Major General Mohammad Ali Jafari dismissed the US officials' renewed military threats against Iran as ridiculous remarks.
"Today, the Islamic Iran's pride and might has made the world's biggest materialistic and military powers kneel down before the Islamic Republic's might," Jafari said, addressing a ceremony in the Northern city of Semnan.
"The military option that the westerners speak of constantly is ridiculous and they know that if the military option could have produced any result, they would have already used it many times, and today they have shifted their focus to other types of threat and to the soft war front," he added.
The IRGC top commander further warned of enemies' attempts to create insecurity in the neighboring countries to make Iran insecure, and said despite all these plots Iran is considered as an island of stability and tranquility in the region.
Also in March, Major General Jafari said Iran was unmoved by enemies' war rhetoric due to its astonishing deterrent power, and specially because it has foreseen proper response for all possible scenarios.
He referred to Iran's deterrence power and defensive capabilities to confront enemies' threats, and said, "We have grown so much powerful that we don't feel concerned about the enemy's unwise attitude. We can go past any enemy scenario, and this has been proved in our contemporary history."
Stressing that Iran would defuse any enemy plots and scenarios, whether military threats or sanctions, Jafari said, "The US should find a way to survive and continue its endangered life, but we are surprised at the enemy's insistence on costly and useless scenarios."
He underscored that Iran's strategies were strong and decisive.
"The country has blocked enemies' path to the materialization of its cruel plots," he said, adding that Iran now has a wide array of options and is capable of using these different options more than ever.