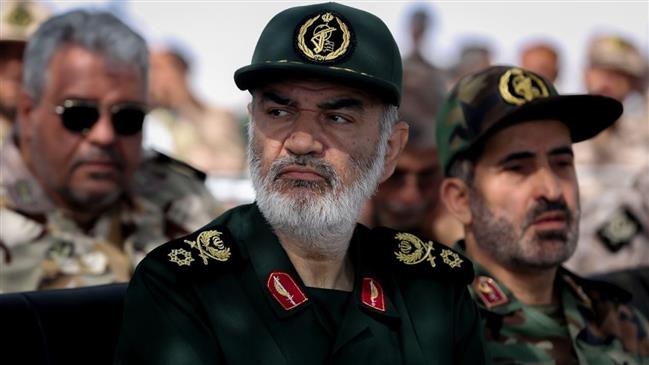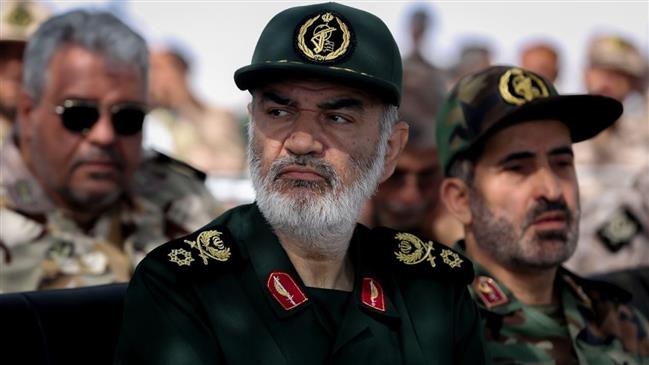 A top commander of Iran's Islamic Revolution Guards Corps (IRGC) says a US war against Iran is no longer a possibility because Washington lacks the political means and international support to launch a new military campaign.
Brigadier General Hossein Salami, the IRGC's second-in-command, said in a speech on Friday that Washington knows "it will be on the losing side if it ever starts a war with Iran and [this will] help further increase Iran's influence."
"The US military is incapable of engaging us in a battle and the American economy wouldn't be able to support the war either," Salami added.
He said the IRGC's recent missile attack against Iraq-based terrorists was a clear warning to Iran's adversaries that the Islamic Republic's response to slightest violations of its sovereignty would be decisive.
The top commander argued that all US plans to isolate Iran had backfired and many countries were now following Iran's model of resistance against the US, Israel and other "bullying powers."
"The Iranian nation defeated the US when it blocked America's 'New Middle East' project," Salami said. The Iranian nation, he added, also caused America's plan to retake control over the Islamic world to fail.
Leader of the Islamic Revolution Ayatollah Seyyed Ali Khamenei says the situation in Syria, Iraq and Lebanon attests to the failure of US plots in the Middle East.
According to Salami, the US had also suffered major defeats in Palestine, Syria and the rest of the Middle East region.
Back in July, US President Donald Trump threatened Iran with "consequences the likes of which few throughout history have ever suffered before."
Trump's threats came after Iranian President Hassan Rouhani warned the US leader not to "play with the lion's tail" after the US unveiled a series of economic and political measures which Tehran said amounted to a declaration of war.
Addressing a group of Iranian diplomats in Tehran, Rouhani said back then that "America must understand well that peace with Iran is the mother of all peace, and war with Iran is the mother of all wars."
Trump's threat also drew a fiery response from Major General Qassem Soleimani, the commander of the IRGC's Quds Force.
"Come! We are ready. We are the man of this arena. You know that this war would mean annihilation of all your means. You may begin the war, but it is us who will end it," he said in a speech which was directed toward the US president.