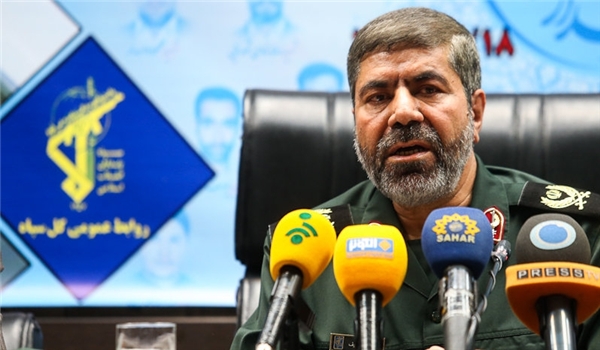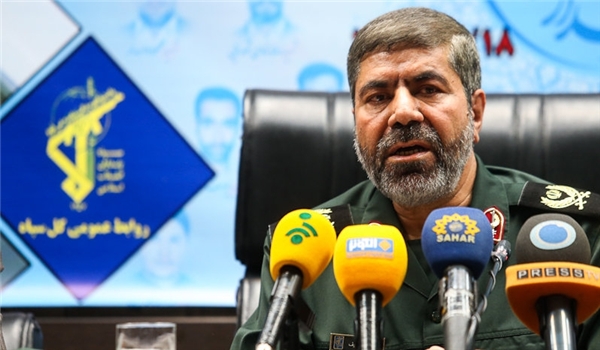 Head of the Islamic Revolution Guards Corps (IRGC) Public Relations Department General Ramezan Sharif warned that the British Broadcasting Corporation (BBC) is conducting secret activities against the Islamic Republic.
"The BBC carries out many acts against Iran behind the scene and this is our art to unveil the enemies' behind-the-scene moves," Sharif said, addressing a gathering in the Southern city of Bushehr on Saturday.
He, meantime, underlined that Iran is "the island of stability in the region", despite all such hostile moves made by the enemies.
BBC has adopted a hostile approach towards Iran after the Islamic Revolution and the country's independence from the western states.
In September 2011, the Iranian intelligence ministry confirmed that its forces had arrested members of a covert network who wired information to the BBC, and accused them of providing logistic support for enemies' soft war against Iran.
The Public Relations Office of the intelligence ministry said in a statement that the individuals were arrested after continued monitoring and controlling measures and massive intelligence gathering inside and outside the country by Iran's intelligence forces in the past few months.
The statement added that members of the secret network, some of whom had just been arrested, were collaborating with the BBC in a cover-up to fulfill the needs of the British secret service in exchange for big sums of money.
The ministry announced that investigations into the case and search for the remaining members of the network were underway.
That was not the first time that Iran was in raw with BBC over the network's fake reports about social and political realities in Iran.
After presidential elections in June 2009, Iran ordered BBC's permanent correspondent in Tehran Jon Leyne to leave the country.
Following broadcast of fake news and change of realities on Iran's 10th presidential elections by the BBC, the Press Bureau of the Iranian Culture Ministry issued a statement to expel the BBC correspondent.
"In view of the function and performance of the BBC in distorting and changing realities on Iran's elections, Jon Leyne, the permanent correspondent of the network was expelled," the statement said at the time.
Meantime, the statement blamed the BBC reporter for encouraging unrests in Iran and destroying the private properties and public amenities during the days after the election through media tactics and psychological warfare.
Iranian Culture and Islamic Guidance Minister Ali Jannati underlined in August that Tehran will not allow the BBC to reopen its bureau in Iran.
"No license has been issued for the BBC operation and no decision has been made for reopening the BBC office in Tehran," Jannati told reporters in Tehran.
"Those who are indifferent or opposed to the Revolution and act in line with this policy certainly won't have our support," he added.